10 Best Masters In Business Analytics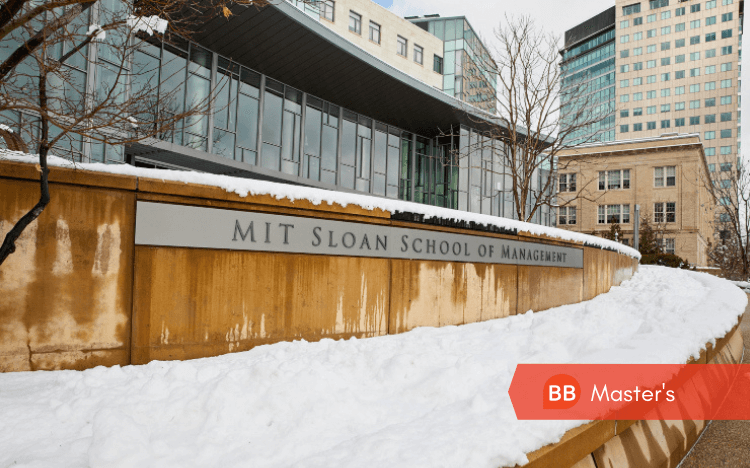 MIT Sloan offers the world's best Master in Business Analytics. MIT continues its run at the top of the QS business analytics masters ranking, a spot it's held since 2019. 
Fellow US school UCLA Anderson comes in second place, while the Data Science for Business master's, jointly offered by France's HEC Paris and Ecole Polytechnique takes third. It's the first time the program has featured in the ranking. 
The US is home to four of the top 10 universities for Master in Business Analytics, or MSBA, degrees. France has three and the UK has two, while Spain has one.  
---
Top 10 Best Masters in Business Analytics
Digitalization is growing across a whole host of industries. This makes knowing how to analyse data effectively and having an understanding of cutting-edge digital concepts like artificial intelligence (AI) more important. The skills and expertise a Master in Business Analytics degree provides can help produce digital leaders able to succeed in the workplace. 
In 2022, the best place to acquire digital skills is MIT's Master of Business Analytics (MBAn). The STEM-designated program has dominated the rankings since they began, while being closely followed by UCLA Anderson since 2020. 
The rise of HEC Paris and Ecole Polytechnique's joint offering sees another dual French degree fall out of the top three. The ESSEC/CentraleSuperlec MSc in Data Sciences & Business Analytics ranked third in 2021 and 2020, but falls to fourth in 2022. The UK's Imperial College Business School takes fifth place. 
ESCP Business School drops from fourth to sixth place in 2022, followed by the University of Texas at Austin McCombs which falls one place from sixth to seventh. University of South Carolina's Marshall School of Business makes up the fourth and final US school in the top 10. ESADE Business School and the University of Manchester's Alliance Business School complete the top 10. 
The ranking is based on QS surveys of academics, employers, and business school staff. Programs are given scores across five categories to work out the overall ranking. Schools are measured on their employability, entrepreneurship and alumni outcomes, return on investment, thought leadership, and class and faculty diversity. Primary weighting is given to employability (40%), and return on investment (20%). 
---
10 best Masters in Business Analytics programs
---
Is a Master in Business Analytics worth it?
The world's best Masters in Business Analytics programs come at a cost. MIT's MBAn costs around $82,000 for a year-long program while UCLA Anderson's degree is cheaper at around $66,000. 
Studying in Europe tends to be more affordable. HEC Paris/Ecole Polytechnique's program is $50,000, while Imperial College Business School offers it's degree at around $44,000. University of Manchester's Alliance Business School offers the cheapest program in the top 10 at around $24,000. 
Enrolling in a Master in Business Analytics is almost always worth it though, as paying these fees unlocks substantial earning potential as the skills and knowledge you pick up impacts your career. 
Graduates from the MIT MBAn earned salaries of $114k on average in 2020, with sign-on bonuses of $11k on top of that. UCLA Anderson graduates in 2019 earned even higher bonuses at around $18k, though their salaries were slightly lower at just above $102,000. 
In Europe, salaries are lower reflecting the more affordable program fees. Graduates from both ESCP Business School and ESADE Business school earn around $61,000. 
These salary prospects suggest you'll achieve a strong return on your investment soon after graduating from a program. You could also enroll in one of a number of online Masters in Business Analytics degrees which are more affordable and can be completed part-time, allowing you to continue working while you study. 
If you're looking to get ahead in the increasingly digital age, the digital skills a Master in Business Analytics provides will only grow more important and further benefit your career later down the line. 
---
Next Read:
What can you do with a Master in Business Analytics?