Anders Launches Business Analytics Solution in Partnership with Data Analytics Firm Onebridge | Business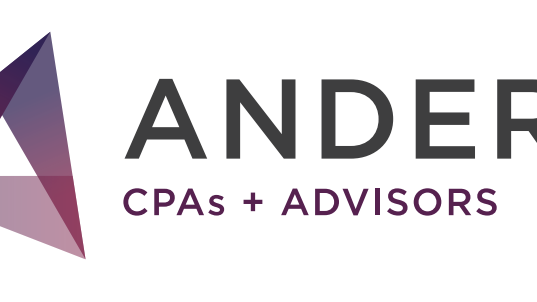 "Our clients want to maximize the value of their data by extracting actionable insights that create a competitive advantage. Our partnership with Anders combines our technical capability with their business and financial expertise to generate powerful answers that can really impact their business performance," said Onebridge COO Scott Morgan. "We are very excited to partner with Anders to deliver this joint solution and create even more value for our clients."
The Business Analytics solution aligns with the firm's strategic growth plans within the Advisory practice and supports the goal of being a comprehensive partner for businesses. Anders currently advises clients in the areas of business analytics, technology, talent, forensics and litigation, outsourced accounting and outsourced CFO and will continue to grow these areas and add new opportunities that fit into the firm's commitment to strategic growth.
Learn more about Anders Business Analytics offerings.
For over 55 years, Anders has delivered full-service accounting, tax, audit and advisory services to growth-oriented companies, organizations, and individuals. A Top 100 Firm, Anders is a member firm of LEA Global, one of the largest international associations of independent accounting firms. For more information on Anders, visit anderscpa.com and follow us on Twitter, Facebook, LinkedIn, and Instagram: @AndersCPA.