Boston app rewards shopping local to boost small business recovery – Cities Today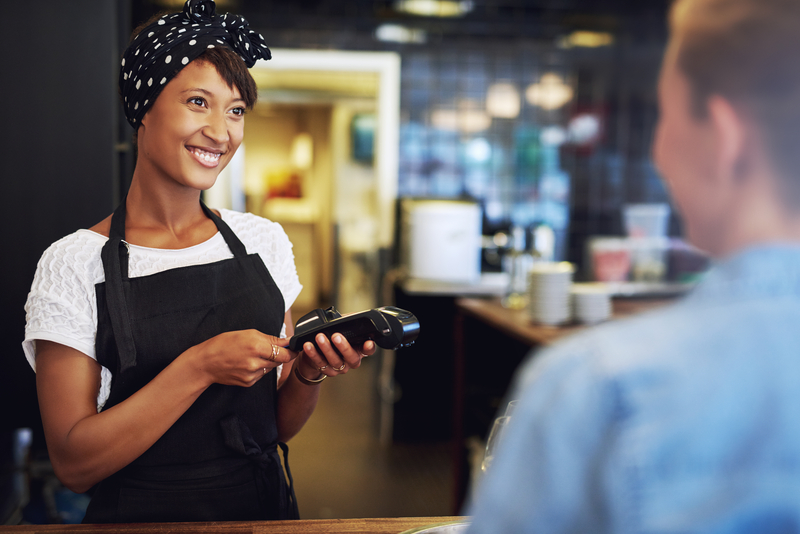 Boston is the latest and largest US city to launch a digital rewards programme to incentivise spending with local businesses.
These initiatives have seen growing interest as cities look to economic recovery from the COVID-19 pandemic.
Through Boston's four-month pilot, in partnership with Israeli tech start-up Colu, shoppers earn Boston Points automatically at participating businesses when they make purchases with credit or debit cards linked to their B-Local account.
The rewards are applied as cash discounts at redeeming businesses. All rewards are reimbursed by the City of Boston through CARES Act funding so there is no cost to users or businesses. So far, 269 businesses have signed up.
Acting Mayor of Boston Kim Janey said: "Small businesses are the backbone of our economy, and they need our help to recover from the economic impact of the COVID-19 pandemic. By creatively leveraging federal CARES Act funding, the City of Boston can support local business owners, reward local shoppers, and drive a stronger recovery."
Natalia Urtubey, Director of Small Business, City Boston, told Cities Today that the COVID-19 crisis has created opportunities to try new approaches.
"We're always looking at creative tech solutions but prior to the pandemic, I think this would have been a bigger dream," she said. "At the end of this pilot, I'm hoping to leverage the visibility that we can bring to businesses in this way."
The B-Local app also allows the city to push out messages to the community to drive further engagement. This could include updates on local events or spotlights on specific businesses or districts.
"I think that builds a little bit more of a different relationship with technology," Urtubey said.
Results in Akron
Other cities using Colu's technology to support local business recovery include Akron and Youngstown in Ohio, and Rancho Cordova in California.
In Akron, the Akronite app has generated over US$200,000 in local business sales, attracting more than 4,000 users and 180 local businesses since August.
The City of Akron provided US$30,000 and Colu gave US$10,000 for the launch. Akron has now put in an additional US$40,000 from CARES Act funding and the programme is expanding city-wide from an initial downtown deployment. The growth has been mostly organic, with less than US$10,000 spent on marketing the programme.
James Hardy, Deputy Mayor for Integrated Development, City of Akron, told Cities Today: "I honestly did not know how this would go but from an overall investment perspective and a return on investment, it's been incredible and the feedback we've received from businesses has been really positive."
He added: "I'm a bit of a smart city sceptic so it's ironic that we did an app that ended up being as successful as it is, but I think this is much more attainable and meaningful for cities of all sizes [rather than] some really expensive sensor to put on all of the streetlights that costs tens of millions of dollars."
Hardy said a key takeaway for other cities introducing schemes was to explain financial safety and security to allay any concerns about linking credit and debit cards. He said this had been a "blind spot" at the launch. Following feedback, the city generated new content and messaging in this area.
Use cases
Under the US$1.9 trillion American Rescue Plan Act, state and local governments will receive a share of US$350 billion. There is flexibility in how the funds can be used and they don't have to be spent until the end of 2024.
Michael Mazur, VP, Business Development, Colu, said: "We see a huge opportunity for cities to take a long-term strategic approach on how to use those funds, as opposed to the CARES Act that had a very limited timeframe."
In future, Akron's programme could also be supported by paid advertising on the app as well as corporate sponsorship.
"I foresee that the city will always subsidise the app as long as we have it, but I would like to augment that with private dollars if I can," Hardy said.
Longer-term, the city could also explore additional use cases, such as rewards for volunteering or recycling.
Colu is in discussions with one city which plans to use the platform to incentivise people to use public transport.
"The platform is very flexible and can adapt to any type of use case," Amos Meiri, co-founder and CEO, Colu, said.
Pivots
Colu recently focused its attentions on the US market in a bid to grow faster, and UK programmes which launched in Belfast and Liverpool are no longer running. Schemes in Tel Aviv and other Israeli cities are "paused", with an expanded programme and updated platform set to be relaunched in Israel with a local partner soon.
Meiri said UK cities had been "less ready for something that was too innovative and too new for most of them" and that regulation in this relatively new area was also a challenge.
However, he added that in light of COVID-19, cities everywhere "are much more open than two years ago".
Colu also pivoted away from using blockchain in 2019, with Meiri saying that many local governments were not comfortable with the technology. But in another sign of times changing fast, the company has a new blockchain-based product for cities in the works, although details are not yet being shared.
"After coming from years in the blockchain space and working with cities, we believe that now we have found the right fit for the technology and the needs of the city," Meiri said.
Image: Stefan Dahl | Dreamstime.com