Business Roundup | Business World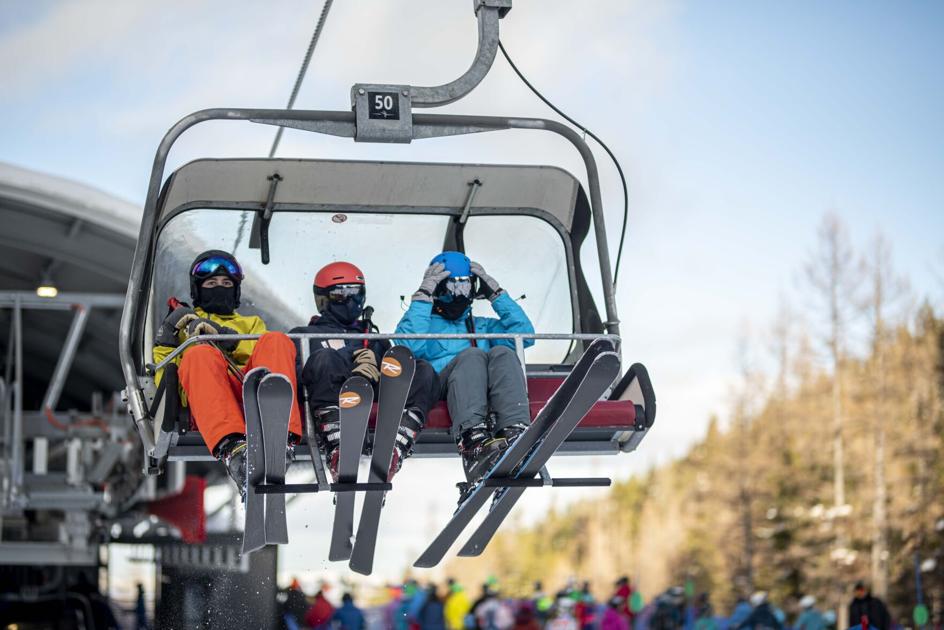 Mission Ridge's Chair 2 opens for skiers, snowboarders
WENATCHEE — Mission Ridge Ski & Board Resort opened the Wenatchee Express to skiers and snowboarders on Feb. 17.
The new high-speed, four-person chairlift — more than a mile long with a vertical rise of more than 1,500 feet — replaces the old Liberator Express chairlift in the same position but features chairs with plexiglass bubble covers, a shorter ride time and loading/unloading from inside the new top and bottom terminal buildings.
The installation included new tower locations and a new maintenance shop/chair parking garage connected to the bottom terminal.
Removal of the old chairlift began last May, in the midst of the pandemic.
Mission Ridge Marketing Director Tony Hickok said it's been amazing to see everyone's reaction and hear all the positive feedback.
Cascade Loop gets National Scenic Byway designation
MOUNT VERNON — The 440-mile Cascade Loop, which winds through the North Cascades of Chelan, Okanogan, Snohomish, King and Skagit counties, is now one of 34 official National Scenic Byways approved by the U.S. Department of Transportation.
The loop has long been a state scenic byway. The Cascade Loop Association has eyed the potential for what it calls the "coveted federal designation" for years.
"We've worked hand in hand with tourism, economic development and land management authorities throughout the state to earn this designation, and we're excited to have this international spotlight shine on our beautiful little corner of the world," Cascade Loop Association Executive Director Annette Pitts said in an organization newsletter.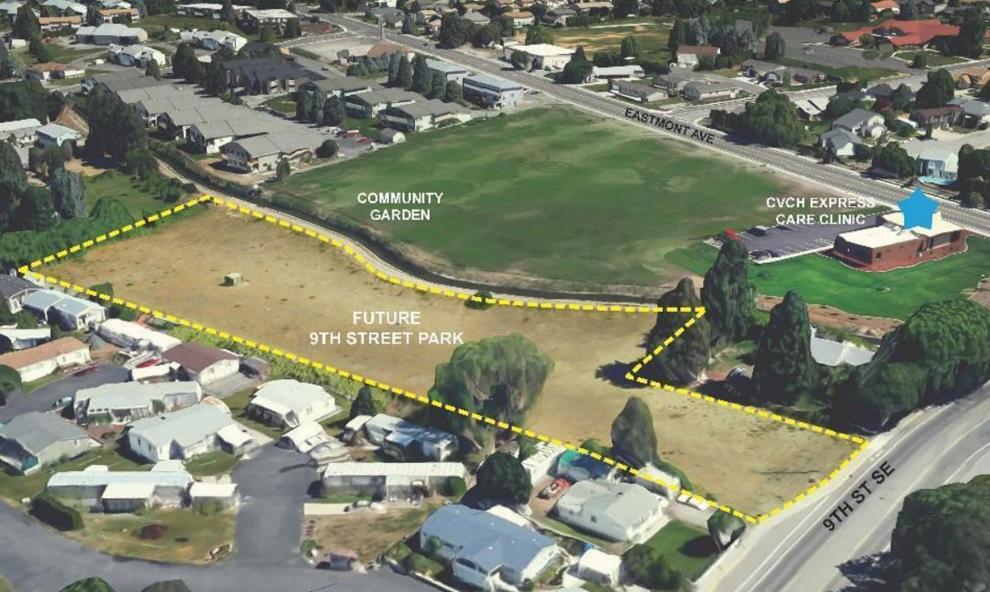 New neighborhood park in East Wenatchee
EAST WENATCHEE — Crews on Feb. 22 began construction of the first new park in East Wenatchee since 1959.
Located downhill from a Columbia Valley Community Health Clinic, the 9th Street park will be about 2.3 acres and feature picnic tables and pathways, said Mat Heinz, director of maintenance and operations for Eastmont Metropolitan Parks and Recreation. Work by Hurst Construction is expected to be completed this summer. The park has not been given a formal name yet.
The property was used as a cherry orchard from the 1930s to 2008, and the trees were removed in 2011. The Trust for Public Land purchased the site in 2018 and, according to Heinz, will transfer ownership to parks and recreation once the park is complete.
WSDOT plans Odabashian Bridge work
WENATCHEE — State Department of Transportation crews are gearing up to start repair work on the Odabashian Bridge in April.
Pavement and bridge surface work is planned between milepost 119.16, just east of the intersection of Highway 2/97 and Easy Street, and milepost 120.57, near the intersection of Highway 2/97 and Northwest Cascade Avenue.
The project is scheduled to begin April 12, with partial lane closures and night work beginning in May, and the project is expected to be completed in July.
Residence Inn Wenatchee plays up park access for visitors, locals
WENATCHEE — Visitors looking to spend a couple days or two weeks in the Wenatchee Valley — whether for work, skiing, hiking, sports tournaments or some other occasion — will have a new option this summer.
The 127-room, five-story Residence Inn Wenatchee is in the final stages of construction at 1229 Walla Walla Ave., on track to open in early summer.
Its rooms are designed for the Marriott brand's extended-stay format, said Charlotte Mayo, the hotel's general manager, which includes a fully equipped kitchen and small dining and sitting area.
Amenities include an onsite laundry facility, complimentary breakfast, free grocery delivery service, fitness center, indoor swimming pool with "garage-style doors" leading to an outdoor hot tub and about 1,000 square feet of private meeting space, equipped with virtual conferencing technology.
A restaurant — Orchard Bar+Bites — will be open to the public, featuring "small plates" easily paired with craft cocktails and local beer and wine — and access to a 10,000-square-foot patio on the river side of the hotel, complete with fire tables and heat lamps.
The $15.3 million construction project got underway in late 2019. The property to the south is slated for a 75-unit apartment building, which is still in the works.
GWATA to lead technology hub project in Our Valley action plan
WENATCHEE — GWATA is taking over managing the Technology Hub project, one of seven game-changers in the Our Valley Our Future Action Plan.
As part of the Technology Hub project, GWATA will host monthly Tech Hub meetings, with guest speakers sharing their tech adoption stories and challenges, as well as discussion on tech hiring needs, technology problem solving strategies, etc.
Tech Hub meetings are free and open to the public.
To sign up for Tech Hub meeting invitations and information, contact Chanet Stevenson by email at [email protected].
PUD expects above-average runoff after above-average snowfall
CHELAN — Winter brought above-average snowfall to remote locations in the Lake Chelan Basin, including nearly 14 feet in one area.
Chelan County PUD employees flew by helicopter into the basin to measure snowpack at a trio of sites. On average, snowpack was found to be 115% of a typical year, according to a PUD report.
Manual measurements were taken in late February at Lyman Lake six miles west of Holden Village and Park Creek Ridge 17 miles northwest of Stehekin. Measurements were also taken from digital readers at Rainy Pass 13 miles north of Stehekin.
Lyman Lake measured in with the highest total, 166 inches or 13.8 feet, followed by Park Creek Ridge, 136 inches or 11.3 feet, and then Rainy Pass with 108 inches or 9 feet, the report said.
Measurements are usually taken at the end of January, February and March, though they only measured twice this year. This gives the PUD water supply forecasts for each of the following months and a final water supply forecast.
Wasniewski said the purpose of the survey was to get an idea of how much will melt and runoff into Lake Chelan. And the best predictor of runoff volume is snow weight, not depth.
Understanding how much runoff to expect helps the PUD better control the amount of water in the lake.
From their findings, the PUD is forecasting 111% above-average runoff in the Stehekin area from April to July and 114% at the Lake Chelan Dam.
The report also included a broader runoff forecast, meaning January to July, for the Wenatchee River at Peshastin (109%), the Okanogan River near Tonasket (113%) and the Columbia River at Grand Coulee (98%).
Chelan PUD studies targeted power cuts to control wildfire risks
WENATCHEE — The Chelan County PUD is studying how power cuts have been used in California and Oregon to reduce the risk of wildfire as it develops its own proposed plan.
"The risks to our communities and the risk to our utility have grown so catastrophically that we need to do our due diligence in exploring this option," PUD spokeswoman Rachel Hansen told commissioners in early March.
The PUD has not adopted a targeted power-cut policy and the Fire Outage Management Plan is in its infancy. Commissioners told PUD staff to develop the plan over the next few months and then present their findings for consideration.
Staffers say early plans are for the cut offs to be targeted and not broad, sweeping outages. The upper valley — including Plain, Lake Wenatchee and the Chumstick — are considered to have the highest fire danger in the county.
The idea to develop the plan began after the Labor Day fires that devastated neighboring Douglas and Okanogan counties and sparked a spot fire in Chelan.
Of primary concern for the PUD is that powerlines, if left energized, could ignite wildfires, either through high winds or an already active fire.
The tentative plan is for staffers to bring their findings to the commission in June, Hansen said.
Unemployment claims continue to fall for Chelan, Douglas counties
WENATCHEE – New unemployment claims filed for the last full week of February dropped 18% in Chelan County and 21.5% in Douglas County over the previous week.
Regular continued claims — for those who previously filed — also dropped slightly, though more workers in the two counties filed for Pandemic Emergency Unemployment Compensation and Pandemic Unemployment Assistance, according to the report released March 4 by the state Employment Security Department.
With all the claim categories combined, Chelan County had 3,626 claims for the week, down four from the week before. Douglas County had 1,713, down 27 from the week before.
Statewide, the decrease in initial regular unemployment claims for Feb. 21-27 was 7.7%, with a 0.6% drop in the total combined claims.
City opens park vendor applications for summer season
WENATCHEE — Wenatchee's parks department is gearing up for the summer season.
Applications for park concessionaires — businesses that want to sell food, beverages or merchandise or offer a service, camp, program or instructional clinic – are now open. Space is limited and will be filled on a first-come, first-served basis.
The concession season runs May 1 through Oct. 15.
In addition to securing a permit, concessionaires must follow COVID-19 guidelines in effect at the time.
For details on the applications, go to the "parks" page on the city website, wenatcheewa.gov, or call 888-3284.
City parks staff is currently working on its recreation guide that will include upcoming programs and pool information, said Parks, Recreation and Cultural Services Director David Erickson. Currently all city parks are open for use, though restrictions apply based on current COVID-19 rules.
Chamber honors region's movers and shakers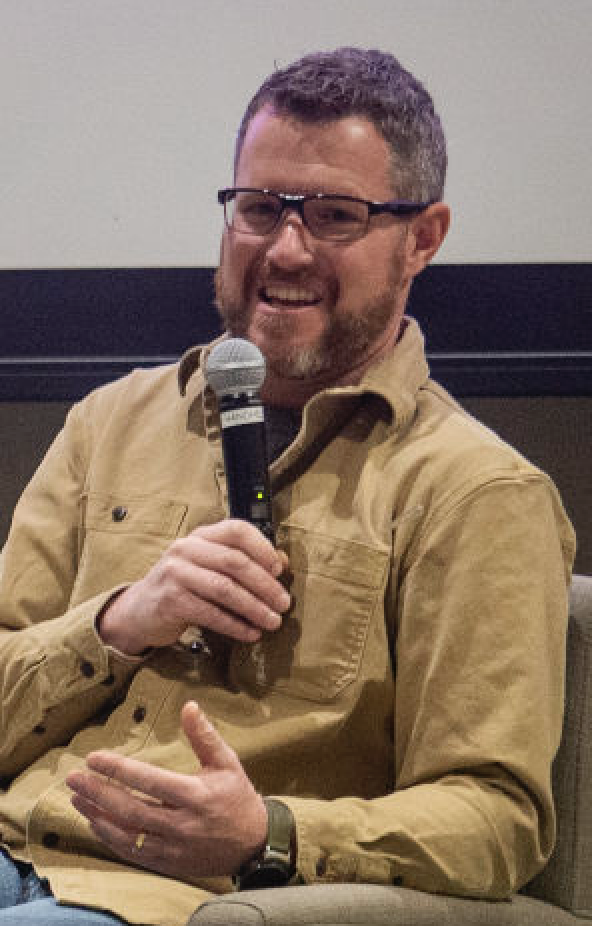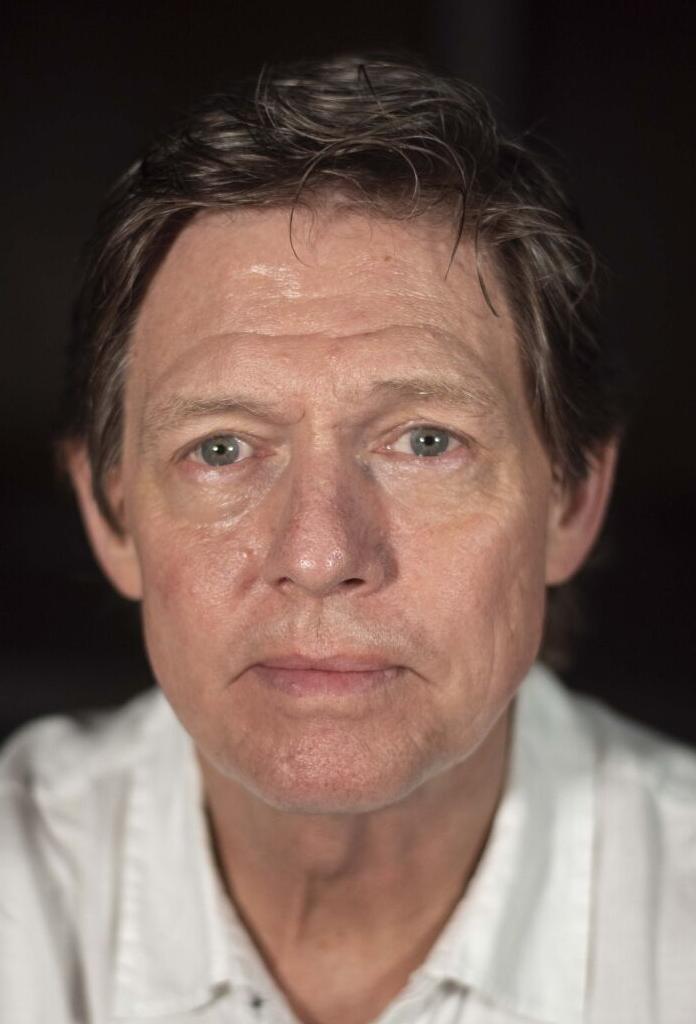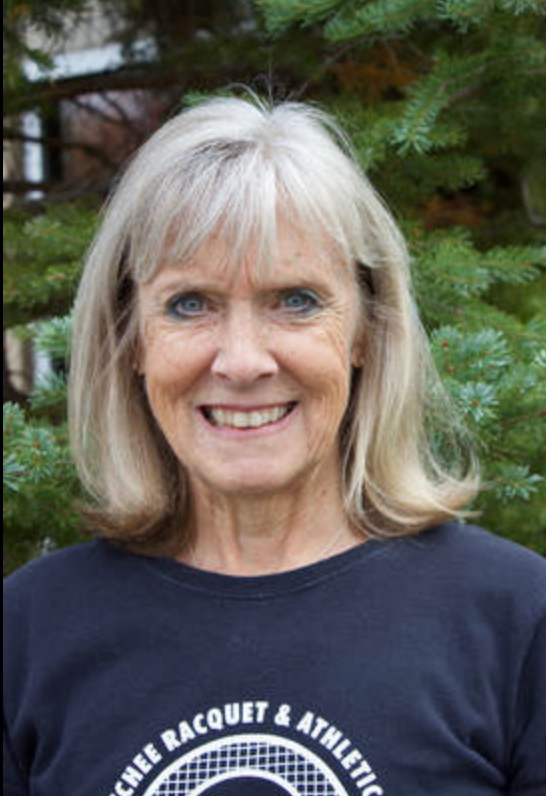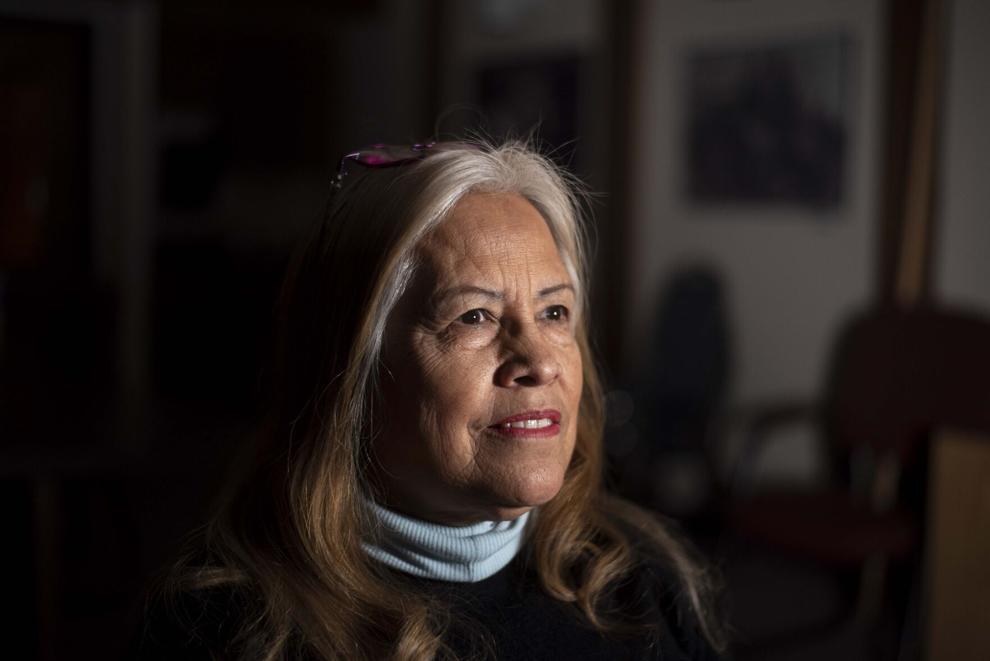 WENATCHEE — The Wenatchee Valley Chamber of Commerce presented its annual awards March 4 to businesses ranging from the mountains to mainstreet.
Mission Ridge Ski & Board Resort took the 2020 Business of the Year award and the Wenatchee Downtown Association took top honors as the 2020 Nonprofit of the Year.
Finalists for Business of the Year were All State Insurance — Heidi Huddle Agency and Numerica Credit Union. Finalists for the Nonprofit of the Year were Chelan Douglas Community Action Council and Evergreen Mountain Bike Alliance.
The chamber also presented three Cornerstone Awards for community involvement and support. The first was to Alma Chacón, co-founder of CAFÉ (Community for the Advancement of Family Education), which has led efforts in providing education and support to the Latino community about COVID-19. Washington Fitness Alliance co-founders Blair McHaney, owner of Worx, and Evy Gillin, general manager of the Wenatchee Racquet and Athletic Club, were honored for their efforts in providing a voice for businesses in working with state officials on safe restart standards after COVID-19 closures.
Wenatchee garbage rates changing; more options available
WENATCHEE — Wenatchee residents need to decide by April 9 whether to keep their 96-gallon garbage can and pay a higher rate that goes into effect May 1, or save money and opt for a smaller container each week.
The city approved a new contract with Waste Management Northwest in January that moves from the current "one size fits all" model to a "pay-as-you-throw" model.
The "pay-as-you-throw" model is popular in communities across the region, according to Tyler Mackay, Waste Management's manager of public sector solutions in Wenatchee. "Communities like it because it encourages waste reduction and better recycling," he said.
The new rates will depend on the size of the garbage cart, with options ranging from the current 96-gallon container (at a cost of $28.69 per month, up from $21.31 per month) to a 64-gallon ($21.55 per month) and a 35-gallon container ($16.80 per month). Garbage service is billed quarterly.
City customers continue to receive weekly recycling service in the 64-gallon blue recycling carts as part of the package.
Starting May 1, though, additional garbage bags or recycling items set out for collection that don't fit inside the container will incur a $3.92 per bag charge.
Previously, customers were not charged for the extra items.
Also starting May 1, glass will no longer be accepted in the curbside recycling service, "due to lack of local glass manufacturers," according to the information sheet posted by Waste Management.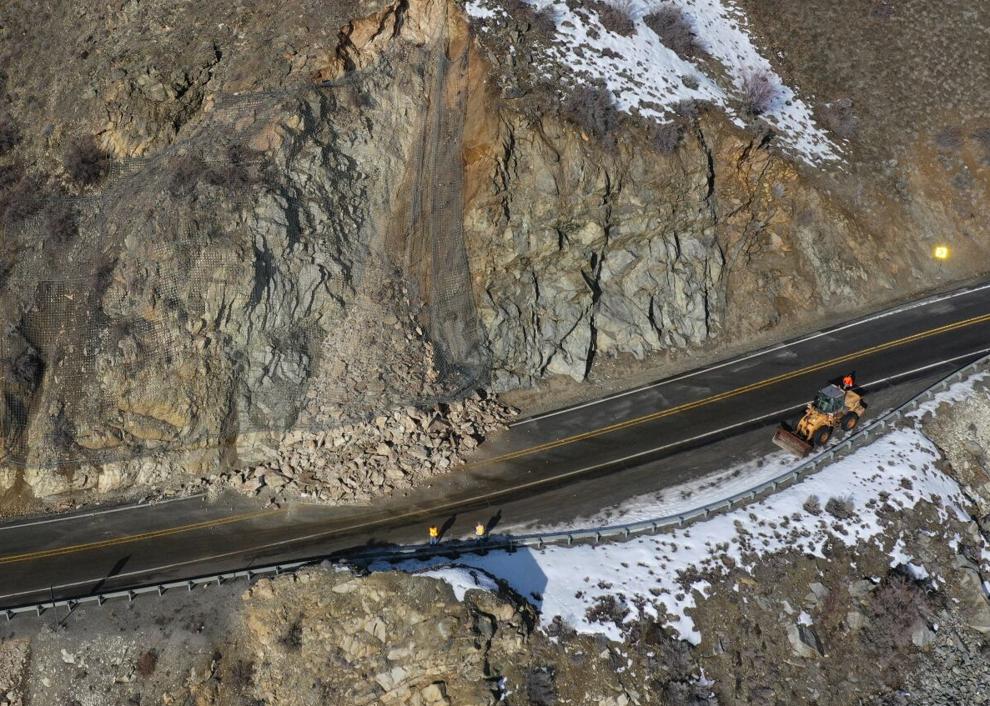 Highway 2 through Pine Canyon reopens
WATERVILLE — Highway 2 through Pine Canyon, closed for more than a month by rockslide, reopened in late March.
Crews have been working to clear the highway and secure unstable rocks after the Feb. 2 slide. "We're anxious to get this show on the road," said Lauren Loebsack, a spokesperson for the state Department of Transportation.
One of the main issues was a car-sized boulder hanging above the highway, which crews have removed. Contractors climbed up above the slope where the rockslide occurred and removed unstable rocks.
Workers secured rock above the road and will install netting over 4,500 square feet of rock slope.
The road is still closed due to a crane staged in the middle of it, according to WSDOT. Crews will open Highway 2 with a flagger on weekdays once crane work is finished.
Loebsack said she is pretty confident the projected reopening date will be met. "As a Waterville native, I can appreciate how frustrating this has been," she said.
Eastmont School Board begins search for next superintendent
EAST WENATCHEE — The Eastmont School Board is preparing to take the first steps toward finding a new superintendent. Garn Christensen, who has been with the school district since 2007, is retiring next year.
The first step is the search for a recruiting firm, which started in March.
The expectation is to have a list of superintendent candidates in hand and finalist interviews underway by February 2022.
Chelan County provides economic development grants to public entities
WENATCHEE — Cities and other public entities in Chelan County can now apply for grants to help pay for public infrastructure projects that will boost economic development.
Chelan County Commissioners on March 9 approved the creation of the Cascade Public Infrastructure Fund for public facility projects such as roads, bridges, water and sewer systems as well as research, testing, training and incubation facilities. The fund, using existing revenues from the sale and use tax already being collected, is expected to provide $2.5 million for the projects in the next three years.
Projects that qualify for the funds must be included in the county and city comprehensive plans.
An 11-member advisory group, which will include representatives of city governments,community councils, the Hispanic Business Council and the Chelan-Douglas Regional Port Authority, will review applications and award grants.
The application process will start March 29 and end on May 7. Details and an application is available on the county's website, co.chelan.wa.us.
Numerica PAC stage could reopen in September, pandemic permitting
WENATCHEE — The Numerica Performing Arts Center is biding its time on reopening amid COVID-19 restrictions.
Numerica PAC Board President Dave Gellatly said there is no set date for when the stage curtains will rise again on a regular basis.
Gellatly is certain, though, that the time will come.
"There is no question, we will be back," he said — maybe in early September.
"We've been talking quite a bit with Music Theatre of Wenatchee about trying to do 'Mamma Mia' in September," he said. Plans for the 2020's Apple Blossom Festival Musical, a partnership production of the Numerica PAC and Music Theatre, were well underway when the pandemic hit.
"We're in the early stages of gearing up for what is needed to do ahead of that show," Gellatly said, which, if the pandemic had not hit, would have run April 29 to May 9 last year. "We're walking parallel lines trying to figure it out. We're all hoping that come Sept. 3 or 4 we're opening a show and there's a crowd."
The state's move in February into Phase 2 of the Healthy Washington reopening plan allowed entertainment venues to operate at 25% capacity, but it isn't enough to do much good, he said.
The March 11 announcement of the move to Phase 3, allowing 50% capacity, didn't change his assessment.
The PAC received a $10,000 CARES Act grant to help with ongoing expenses and, last fall, reached out to the community for help. The response guaranteed the organization's future, he said.
"We're in the initial stages of putting together a reopening plan. We don't have all the details yet, but we're going to do that."
Gellatly said that when the pandemic restrictions lift, "We want to make sure … that our curtain is also ready to lift to an audience.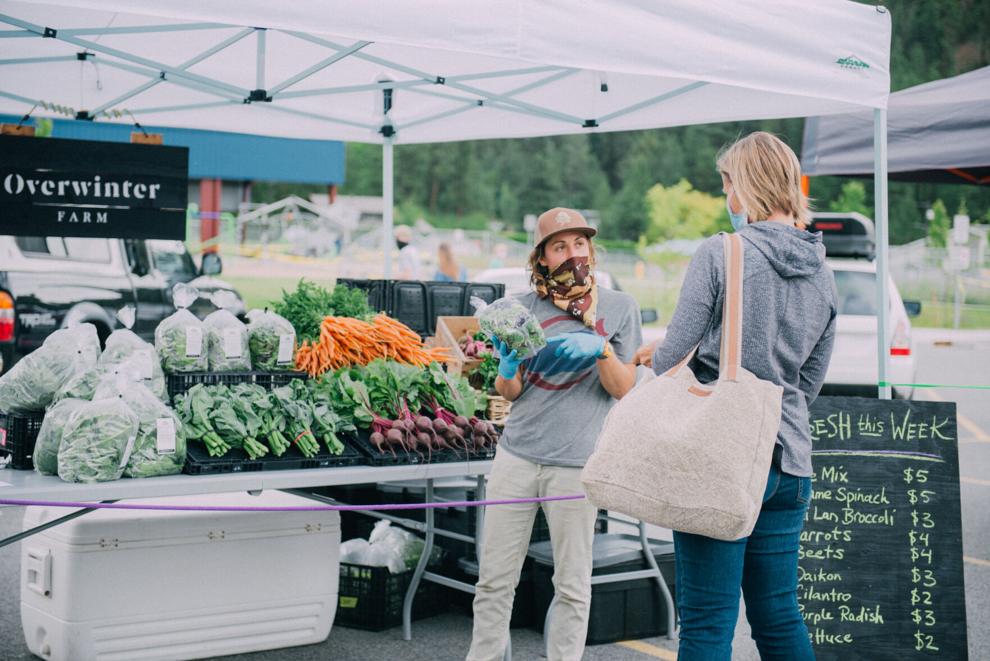 Cashmere farmers market staged to blossom
CASHMERE — The Sunday farmers market in Cashmere is putting down new roots this year with help from dedicated organizers, a $50,000 grant and a budding partnership with the Leavenworth Community Farmers Market.
The big unknown at this point is where, precisely, the market will be located when the season starts in May, but discussions are in the works and an announcement is expected anytime, said Cali Osborne, who has been hired, thanks to the grant, to manage the market. She also is executive director and manager of the Leavenworth Community Farmers Market and the regional lead for the Washington State Farmers Market Association.
The market is slated to operate 9 a.m. to 1 p.m. Sundays from May 9 to Oct. 31.
Vendors will include farmers, artisans, bakers, crafters and nonprofits, with priority given to Cashmere locals, but it is open to vendors from across the state offering products made or grown by them.
Vendors can apply online, cashmeremarket.org, for whichever market dates they want: all Cashmere, all Leavenworth, both or some of each. Vendors are not required to commit to a certain number of dates, and if they need to cancel for a week or two, they can do that basically any time, she said.
But first things first, she said.
"The biggest step right now is to get a location locked in. We need that for so many reasons, not the least of which is advertising," she said.
Leavenworth farmers market relocates to school district office parking lot
LEAVENWORTH — The Leavenworth Community Farmers Market has a new home this season — in the parking lot of the Cascade School District's administrative offices at 330 Evans St.
It's the market's second move in as many years, prompted initially by the pandemic.
The Thursday market had been operating in Lions Club Park, but last spring needed extra space to meet social distancing requirements.
The school district offered up the parking lot at Alpine Lakes Elementary School, which was empty since students were distance learning. With students returning to classrooms this year, the parking lot was out of contention for this season.
Museum upgrading acoustics with new renovation
WENATCHEE — The Wenatchee Valley Museum & Cultural Center will soon renovate its community space after receiving $283,000 in funding from the state Legislature in 2020.
Work includes improving acoustics and accessibility, with upgrades to the sound system, installation of acoustic tiles and ceiling clouds, an upgraded stage, lighting and increased accessibility for those with hearing aids.
The museum's performance hall will be closed during renovations for three to four weeks. The work will temporarily close off access to the Liberty Theater Wurlitzer Pipe Organ.
Liberty Orchards will close June 1 after 101 years in business
CASHMERE — After 101 years in business, the Liberty Orchards Company, makers of Aplets & Cotlets, has announced plans to close June 1.
Company President Greg Taylor said the decision was made three years ago to sell the business — and if they couldn't sell it, to close.
"There's been a lot of interest. We've had some good negotiations with several prospective buyers but we were never able to put together a deal. We tried long enough, it was time to move on," Taylor said.
Taylor said the decision to close is not directly related to the pandemic. From an operating standpoint, it made it harder to be in business and it did have a negative effect on some sales, but the online business actually grew during the past year.
The pandemic did make it more difficult to sell the business, he said.
"We had a number of interested parties. When the pandemic came on last spring, they walked away from exploring it further because they had bigger issues with their own businesses," Taylor said. "It made it a difficult climate to find a buyer for the business."
The company was founded in 1920 by two Armenian immigrants, Mark Balaban and Armen Tertsagian, who owned a small orchard and developed the Aplets & Cotlets candies which became the staples of the company.
Liberty Orchards employs between 25 and 125. Taylor said those employees are one of the reasons the company has been in business so long.
The company will sell down the inventory until June 1. The store will stay open and the tours will continue through the end of May. Online sales and mail order business will continue until June 1 for  customers who would like to get product before the production line is shut down.
Pybus nominated for national public market contest
WENATCHEE — Pybus Public Market has been nominated for a USA Today contest honoring the top public markets in the country.
Pybus is in a group of 20 finalists vying for 10 spots on the publication's winner list. Others include Pike Place Market, Boston Public Market and the Ferry Building Marketplace in San Francisco.
No agreement on moderate-risk waste center
WATERVILLE — The Douglas County Commission is not interested in participating in Chelan County's moderate-risk waste center.
The two county commissions are still discussing whether they can find a way for Douglas County residents to use the center, which accepts oil, pesticides, cleaners, antifreeze and other items for disposal. It is free for Chelan County residents to use, but is not accessible to Douglas County residents. Center operators say they have turned away about 37 Douglas County residents since the center opened.
That could change, offered Chelan County, if Douglas County agreed to pay about one-third of the operating costs, plus an additional charge for how many days a week the center would be open for Douglas County residents.
The center operates three days a week, so if Douglas County residents had full use of the center the cost would have been $145,196. If residents could only drop off material one day a week, it would cost the county $94,347.
Douglas County commissioners said they will stick with the $50,000 cost for hosting two drop-off events each year, where residents drop off their moderate-risk household waste at a temporary location.
Eastside fire district wants Wenatchee chief to lead both departments
EAST WENATCHEE — Douglas County Fire District 2 commissioners signed an authorization Feb. 18 that allows the district to negotiate with Chelan County Fire District 1 in hopes that its chief, Brian Brett, will lead both districts.
The eastside fire district is in a transitional phase after the commission fired Chief Dave Baker in late November for an unspecified difference in philosophies in regard to the district's future. The district is currently led by interim Chief John Glenn.
Brett was an assistant chief with Douglas County Fire District 2 before crossing the Columbia River in 2018 to join Chelan County Fire District 1 as its heir apparent to retiring Chief Mike Burnett. He was named chief in 2019.
Douglas County Fire District 2's territory roughly runs from East Wenatchee to Rock Island, while its counterpart, Chelan County Fire District 1, covers Sunnyslope to Malaga and into Wenatchee Heights.
With Brett leading both districts, the next step could be considering combining the districts into a regional fire authority. Consolidating the districts was last discussed in 2012 but costs were deemed too high at the time for the would-be merger of Douglas County Fire District 2, Chelan County Fire District 1 and the Wenatchee Fire Department. The Wenatchee Fire Department later was annexed into Chelan County Fire District 1 in 2015.
Leavenworth Summer Theater plans in-person shows this summer
LEAVENWORTH — The summer theater season in Leavenworth, canceled last year because of COVID-19 restrictions, is moving ahead this year.
Auditions and callbacks for two summer shows — "The Sound of Music" and "The Secret Garden" — are being scheduled virtually, with plans for live rehearsals and performances to follow. Rehearsals are set to start June 13. Performances are scheduled in July and August.
"As of March 1st, the LST Board of Directors is confident that things will advance enough in regards to COVID that we will be able to produce our regular summer season, so we are thrilled to move ahead with auditions!" Executive Director Phil Lacey posted on the group's website.
"As you may notice, we are now planning on producing a two-show season, having made the decision to postpone "The Music Man" to 2022. Our rehearsal and performance dates will be a little different, but otherwise it should be a fun, relatively normal summer with two great shows up at the Ski Hill Amphitheater!"
The posted rules require actors age 18 and over to provide proof of completed vaccinations for in-person participation.
Hydrogen-powered car tax break bill advances
OLYMPIA — Hydrogen-powered vehicles will get the same sales tax break that electric cars are getting under 12th District Sen. Brad Hawkins' bill that cleared the Senate March 3 with a unanimous vote.
Senate Bill 5000 would establish an eight-year statewide pilot project to reduce sales tax on purchases of fuel-cell vehicles, extending a similar exemption on vehicle sales tax received by buyers of electric vehicles.
With the first hydrogen-fueling stations in the state expected to be operational by 2022, the bill would allow 650 vehicles to receive a 50% sales tax exemption in fiscal years 2023 through 2029.
The bill, which has nearly 30 co-sponsors hailing from both sides of the aisle, follows Hawkins' SB 5588, approved by the Legislature in 2019, that authorizes public utility districts to produce and sell "r
enewable hydrogen." Hydrogen can be created from a process that separates the hydrogen and oxygen molecules in water. Once created, it can be transported to a fueling station.
Douglas County PUD broke ground March 8 on its first hydrogen production facility, which will create renewable hydrogen from excess renewable hydropower from the Wells Hydroelectric Project.
Link Transit considers expanding bus routes
WENATCHEE — Link Transit is considering three scenarios for adding bus service next year.
The scenarios are part of the Link Transit expansion funded by the two-tenths of 1% sales tax approved by voters in August 2019. Changes approved would go into effect in 2022.
The first scenario would have buses arrive every 15 minutes between Fred Meyer/ Wenatchee Valley Mall and the Wenatchee Valley College, as well as between East Wenatchee and the Wenatchee Walmart. It would also add service at:
Walla Walla Point Park/Town Toyota Center
Grant Road and Pangborn Memorial Airport
Chelan Walmart
Icicle Road in Leavenworth
Scenario 2 would provide more DART services, which is Link Transit's program that allows people to schedule pickups and drop-offs at particular locations.
It would have a new route with a bus that drops people off every 15 minutes between the Wenatchee Walmart and the Wenatchee Valley Mall, as well as a route that drops people off every 15 minutes between Central Washington Hospital and the Wenatchee Valley Mall, but only during rush hour.
New service would include:
Sunday service from East Wenatchee to Rock Island and Sunday services in Manson, Chelan and Chelan Falls.
New dial-a-ride services in Malaga, on Entiat River Road, Chumstick Highway, and highways 97 and 150.
A new route serving Manson, Chelan and Chelan Falls
Discounted Uber and Lyft trips to and from Fancher Heights.
Scenario 3 would focus on reducing transfers in Chelan and Douglas counties by focusing less on having buses connect at the Columbia Station.
It would include a new route that arrives every 15 minutes between Fred Meyer and Wenatchee Valley College. It would also include express buses between Leavenworth and Wenatchee, as well as new services between Chelan and Wenatchee that would all arrive every 30 minutes.
It would also include the following new services:
Sunday service in Rock Island, Malaga, Sunnyslope, Waterville, East Wenatchee, the Wenatchee riverfront and to Wenatchee Valley College
A new service to the Saddle Rock trailhead
Direct service from East Wenatchee to Central Washington Hospital and Wenatchee Valley College
More late-evening trips to Chelan and Leavenworth.
A public survey on the options closes April 2. The results will be presented to Link Transit board members.