Can a motorcycle-hailing company create an African super app?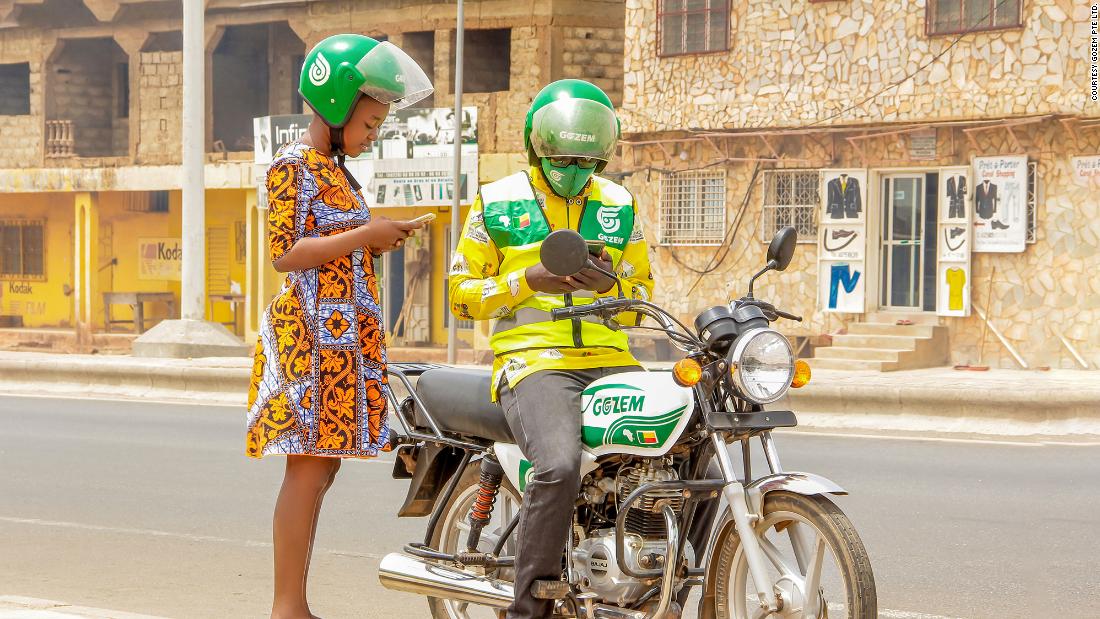 But they've yet to make their mark in Africa. One company hoping to change that is Gozem.
Launched in 2018 in Togo, West Africa, it started by offering a motorcycle-hailing app, but has since added services such as food and grocery delivery, vehicle financing and a digital wallet, while expanding to Benin and Gabon.
Based in Singapore, the startup was cofounded by a Nigerian and two Swiss entrepreneurs who saw an untapped market in West Africa. Gozem says its app has been downloaded 800,000 times and as a ride-hailing service it has completed four million trips with its 2,500 drivers. Its aim now is to make the app indispensable.
"What do we all do? You commute, you use transportation, you need to eat every day, you need to make payments. So, it's all those key verticals that we all use in our daily life that we put in one app," says Raphael Dana, Gozem's cofounder.
Gozem isn't the only company with ambitions of building an African super app. Nigeria's Gokada, which also started as a ride-hailing service, is making similar efforts, as is South African communications company
Vodacom
(VDMCY)
, which is partnering with China's Alipay.
But Gozem is focusing on French-speaking Africa. Dana says developing a super app only makes sense in emerging markets because there is less competition for each service.
"In a developed market, it's impossible to propose something that can do everything in all verticals and all the sectors. In Europe, in the US, there are too many players," he says. "Because the (African) Francophone market is completely untapped, we can look at building a strong tech company, building data and solving real problems."
"We believe that Southeast Asia is the best role model to look at when you want to build a startup in Africa," says Dana. "You are going to find a lot of similarities in the problems the populations are facing."
Can Africa be next?
According to consulting firm McKinsey & Company, super apps are expected to generate $500 billion in revenues by 2025, with growth in Asia and emerging markets like Brazil.
Anindya Ghose, professor of business at NYU and author of "Tap: Unlocking the Mobile Economy," points out that Africa has a growing number of smartphone owners, as well as startups looking to diversify their app offerings.
However, Ghose says a lack of access to high-speed internet could be a barrier to the uptake of super apps, and that monetizing them may be a challenge. Gozem says it will make money through commissions from its vehicle financing, rides and deliveries, as well as transaction fees on payments.
Super apps haven't always had an easy time of it on the continent.
Tencent's
(TCEHY)
WeChat hasn't been ab
le to match its success in Asia, with
Facebook's
(FB)
rival messaging app Whatsapp already an established presence in Africa. CanGo Africa, another ride-hailing service with super app ambitions, closed down in 2020, reportedly because of
a lack of funds
.
Despite the challenges, Ghose says he can see opportunities, but it remains to be seen who will grab them.
Gozem hopes to launch in Cameroon by the end of the year and Mali, Burkina Faso, Senegal and Ivory Coast by the end of 2022.