CCCC Small Business Center's grant to aid startup businesses | News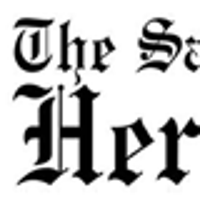 The Small Business Center at Central Carolina Community College has received a $50,000 that will help business startups reach more customers.
The Regional Impact Grant from NC IDEA is provided through will fund the Next Level start-up program in which the college will partner with Innovate Carolina, an economic development initiative.
The Next Level program "will be targeted to entrepreneurs building scalable businesses with a potential for national or worldwide reach," according to a CCCC news release.
The goal is to help participants in the program "validate their business concept, an area that is significantly missing among startups," the release said.
By utilizing the concept, business owners will be ready to take products or services to the next level.
With the aid of the grant, the community college's Small Business Center and Innovate Carolina will work together to create a program designed to reach prospective high-growth business owners, a group that has not benefited from existing programs, according to the release.
"This program will fill a gap for high-growth entrepreneurs who require more advanced support than traditional startup programs, but may not be ready for an accelerator program," Terri Brown, director of the Small Business Center, said in the release.
"Participants that successfully complete the program may receive access to mentorship, introductions to investors, and potential strategic partnerships," she said.
"I am thrilled to have received this grant that will allow us to partner with Innovate Carolina in supporting these entrepreneurs."