Greenwood to open Women's Business Center | City Desk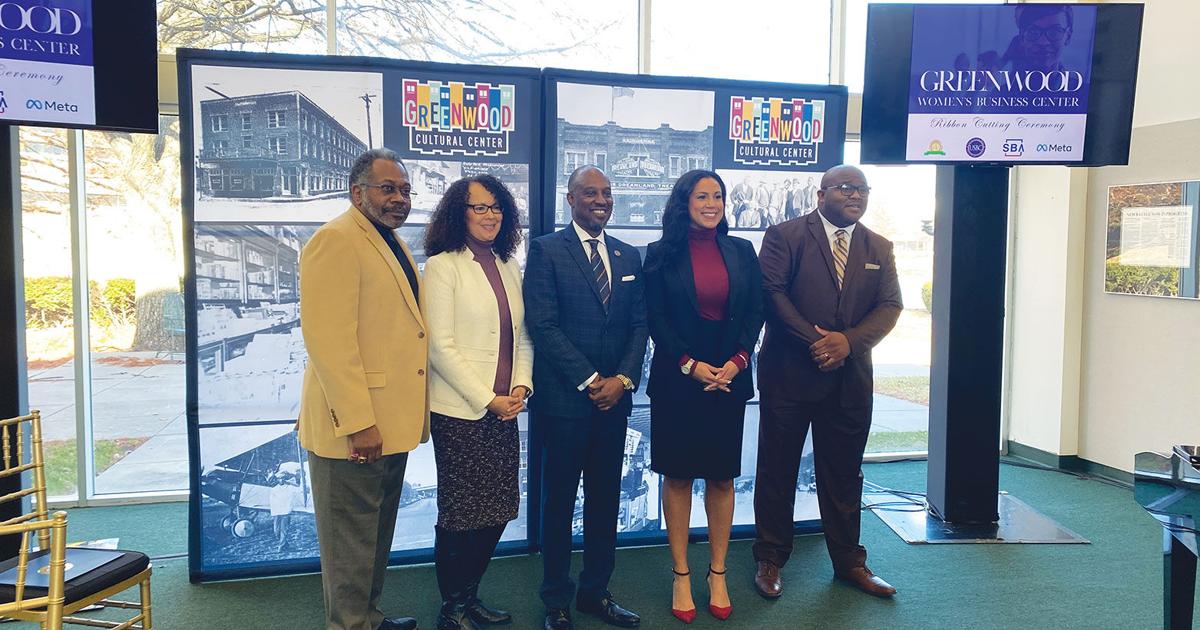 National and local leaders gathered at Greenwood Cultural Center in mid-December to announce the launch of a women's business center that will assist female entrepreneurs. Funded in part through a cooperative agreement with the U.S. Small Business Administration, the Greenwood Women's Business Center will be located inside the GCC. 
"For phase one we've dedicated 5,000 square feet, but phase two will be 15,000 square feet of space and opportunity for women to grow Tulsa, to grow Oklahoma and to grow the region," says Freeman Culver, president and CEO of the Greenwood Chamber of Commerce. 
Services offered at the center will include counseling, mentorship, training and technical assistance to help women start or build their businesses. Phase one is expected to be completed this spring.
"Women are the fastest-growing entrepreneurial segment with nearly 1,200 businesses started by women in this country every single day," says Natalie Madeira Cofield, assistant administrator for the U.S. Small Business Administration's Office of Women's Business Ownership. Madeira Cofield noted the ramifications COVID-19 has had on women in the labor force, and says there is no better time than the present to increase women's access to economic opportunities.
The Greenwood Women's Business Center will be operated by U.S. Black Chambers Inc. with the Greenwood Chamber. Culver noted that 80% of business owners in the 100 Block of North Greenwod Avenue are women.