Honoring Carson City women business owners on International Women's Day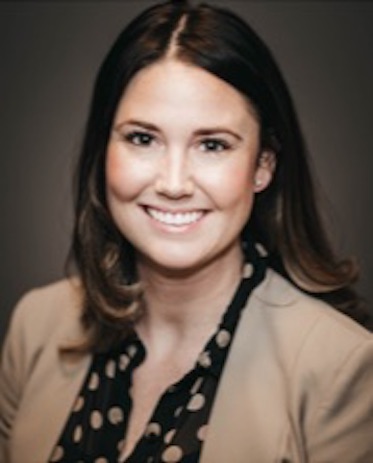 As of Friday, March 5, 2021
International Women's Day is Monday, March 8, and this day represents a great time to recognize the important role of women-owned businesses in Carson City. From tech to fashion to healthcare and manufacturing, there are women-owned firms spanning almost every industry in our nation.
Despite their successes, Northern Nevada women entrepreneurs can face the same challenges as all business owners when it comes to obtaining funding for their businesses. This is especially true for new business owners who are just starting out and may have limited business credit history. There are, however, more small business funding options today than ever, and it pays to be familiar with each one.
Here are five types of funding to explore when starting, running and growing a small business.
SBA Loans and Resources: Whether you're launching a new business or growing an existing business, the U.S. Small Business Administration (SBA) has a variety of lending products designed to meet the financing needs of businesses of all sizes, including smaller, newer businesses. Through SBA lending, Wells Fargo offers financing to Northern Nevada businesses that may not be able to obtain a conventional loan or loan terms that meet their business needs.
The SBA also has a number of programs and resources devoted specifically for women entrepreneurs. A good place to start is with the SBA Women's Business Centers. The Nevada Women's Business Center is located in Las Vegas at 300 S. 4th Street, Suite 400. These centers are dedicated to helping women start and grow their businesses by offering seminars and workshops on various business owner topics, including raising capital.
Business Credit: At some point, most Carson City small business owners will see a need for credit as their business evolves and their financial needs change. When used appropriately, credit can fuel opportunities for business growth from helping cover basic expenses to supporting a capital expenditure. There are many types of credit to consider depending on your business financing needs and stage of business. Talk with a business banker to learn what option is right for your business.
Self-funding: Many entrepreneurs in Carson City fund their businesses themselves, either by tapping into savings, selling assets for cash, or taking on personal debt. While self-funding increases your personal liability, there are several advantages to this method of financing, including having complete control over your business' financial decisions. As our bankers will tell you, self-funding is also a smart way to show that you are truly committed to succeeding – the more you invest in your business, the easier it will be to secure capital from other sources down the road.
Investors: Another common way to fund a business is through investors. Often, an investor is a family member or friend with the means to invest capital upfront to cover startup costs. While this may seem like a good idea at first, it's important to set up a formal arrangement to protect your relationship from losses that may result if the business fails. If you want to steer clear of personal connections, then an angel investor may be a better fit. Angel investors in Northern Nevada are typically affluent individuals or investment groups who are willing to invest in new businesses and ideas. To improve your chances of securing an investor, you'll need to demonstrate a healthy credit history, and provide a written business plan complete with a strategy for paying back investors.
Crowdfunding: Based primarily online, crowdfunding is the practice of funding a project or venture by raising small amounts of money from a large number of people. While crowdfunding has been around for a long time, social media and online crowdfunding networks comprised of thousands of investors have helped it gain in popularity among entrepreneurs and startups. From donation-based, to rewards- and equity-based options, there are many types of crowdfunding options available. The method you choose may depend on the type of product or service your business offers, cash flow and revenue projections.
As you explore funding options for your business in Carson City, it's also important to become familiar with the credit process so you know what to expect – from preparing to apply, applying and managing credit. Wells Fargo's Business Credit Center is designed to help inform business owners on the credit process and financing options, and address gaps in their understanding of credit.
No matter how you fund your business, remember that knowledge is power. Take time to arm yourself appropriately so you can confidently navigate the credit journey throughout all stages of your business.
Angela Tachera is a district manager for Wells Fargo Bank in Northern Nevada.