Insurtech files patents for 'universal' consumer-direct claims app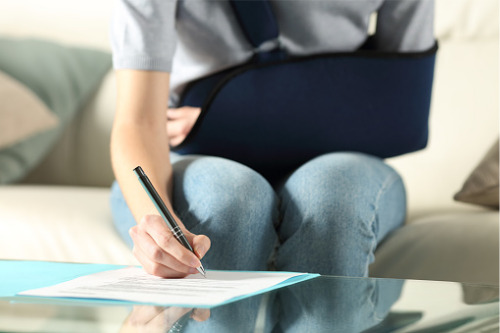 Narigon said that InjuryClaimsExpress analyzes multiple dimensions of injury severity and the impact that injury and recovery have on an individual's personal life and health.
"We create an objective, customized claim value range that an injured person should expect an insurance company to pay for their injuries," he said. "The system contains historic pattern analysis, expert analysis, accurate medical analysis including treatment and recovery information, as well as the impact on a person's occupation, mobility, future care and psychological wellbeing."
"I've been developing claims systems for insurance companies for over 20 years, and a couple of years ago I experienced what it's like to endure the claims process as an injured third-party claimant," said Lee Fogle, founder of RecovX Health. "I decided then and there it was time to turn my attention and experience to help the annual three million injured claimants' needs for information and assistance. We designed a self-service approach that empowers people to file their claim directly with the insurance company."
Read more: How insurance organizations can harness the power of data
Fogle said that the self-service app reduces the time it takes to settle claims by an average of 50%, and by eliminating unnecessary costs, claimants are able to receive 1.5 to two times average net compensation.
"Furthermore, our app reduces the cost of claims administration for insurance companies, which has an effect on reducing the overall cost of insurance for everyone," Fogle said. "This is a win-win-win situation, since attorneys representing claimants or claimants without an attorney can use InjuryClaimsExpress. The industry now has a solution to arrive at fair, scientifically based values for injury claims."