'Mr. Mailbox' gives Wayne Co. boy leg up in business world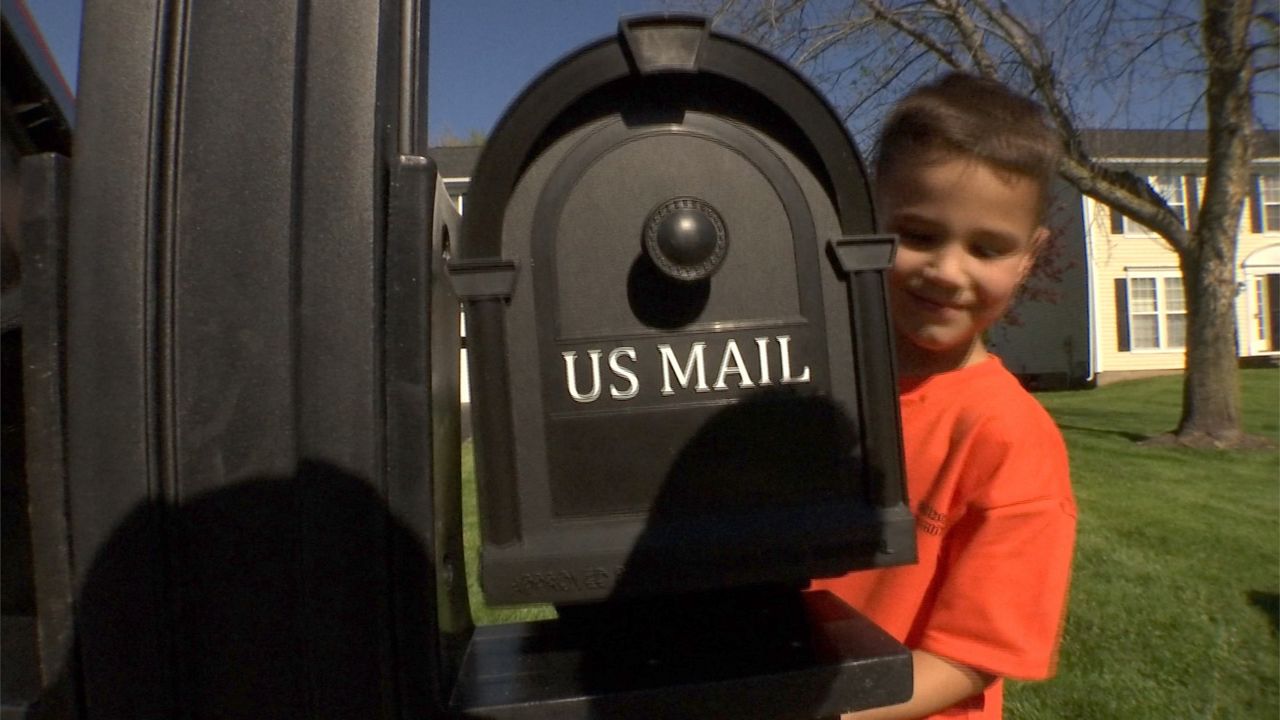 MACEDON, N.Y. — The year 2020 was weird for everyone. The pandemic left kids with a lot of free time on their hands. A 6-year-old boy from Wayne County decided to start his own business last summer, proving it's never too early to learn the value of a good day's work.
To make a little money, it takes some work. It's a lesson Jayden Yorks is already learning. On a recent afternoon after school, Jayden and a friend dug a hole in a neighbor's front yard, replacing an old mailbox.  
"It's good," said his dad, Kenny Yorks. "It gives kids nowadays a little ambition to work, rather than sit around and play video games all day."
"Is this snake skin?" asked Jayden, as he pulled grass from around the hole.
It's a question any 6-year-old might ask, while doing a project not many 6-year-olds would tackle.
Mailbox repair is Jayden's business.  He is known as "Mr. Mailbox."
"It gives us a little father-son bonding time. Nobody else is going to bother us, and we're just out doing our thing, hanging out," his dad added.
The business got off the ground last summer, when Jayden's grandmother accidentally ran over a mailbox while backing out of a driveway.
"So basically, we did the same thing as this one," said Jayden. "But it was easier."
The father and son duo fixed the broken mailbox, and that's where the business idea was born.
"Jayden asked me if we could make some money doing it," said Kenny Yorks. "I said I don't know, let's give it a shot."
Jayden has already done a dozen mailboxes. Mr. Mailbox has a list of about 25 more mailboxes to fix this summer. He was asked why he thinks his business is so popular.
"I don't know," he said. "I just get a lot of them."
Mr. Mailbox has business cards and t-shirts. His dad says the money his son earns helps buy new tools for the business, though he recently purchased a new bicycle.  
It's proof that hard work really does pay off.
"It's rewarding," said Jayden's dad. "It takes a little ambition to go out and do it. It takes will and drive, so I like it."