OSU MS BAnDS Students Rank in Top 5 at National Competition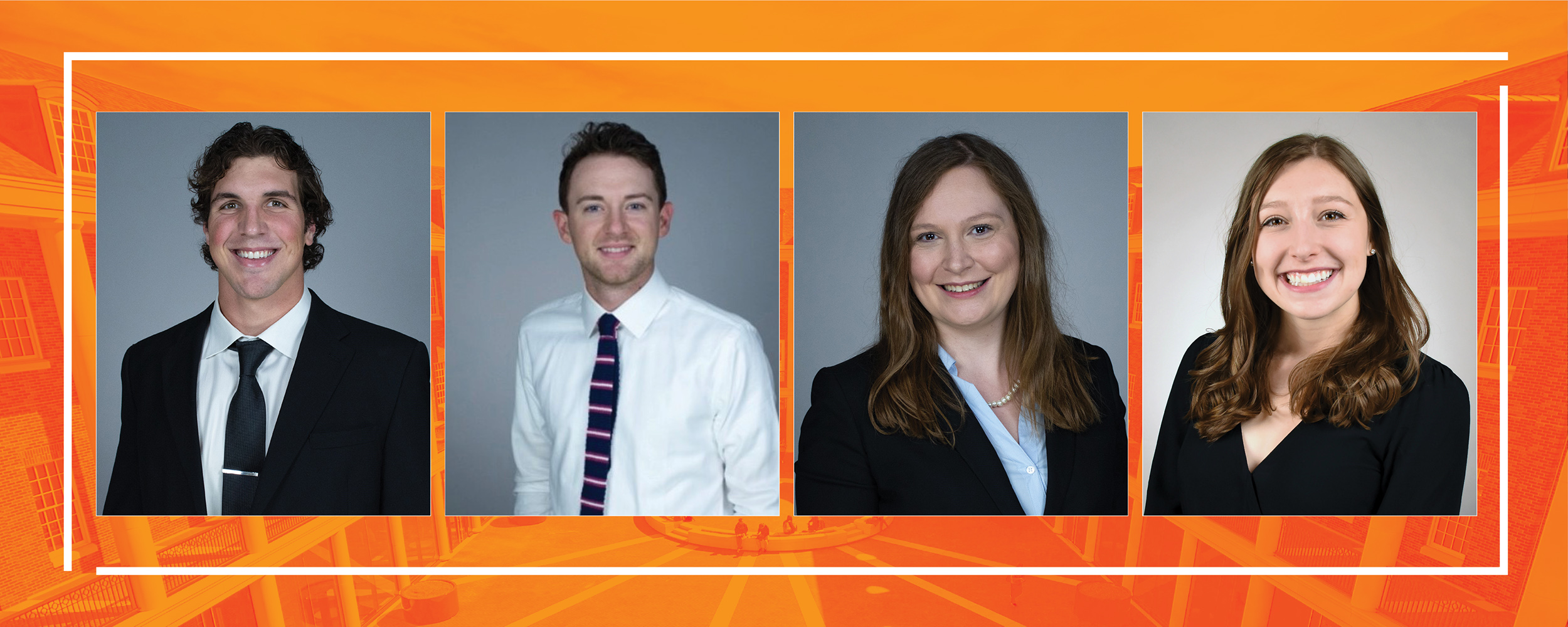 Wednesday, December 1, 2021
Media Contact:
Bailey Stacy | Marketing and Communications, Coordinator | 405-744-2700 | [email protected]
Oklahoma State University students Britton Firth, Conrad Harker, Shelby Moses and
Weston Parker from the Spears School of Business master's in business analytics program
scored in the top five at the Humana-Mays Healthcare Analytics Case Competition, hosted
by the Mays Business School at Texas A&M University on Nov. 11.
For the third year in a row, OSU students finished in the top 10 percent of the highly
competitive event that allows master's degree students to showcase analytical skills
by solving real-world business problems utilizing healthcare data.
This year, more than 750 master's level students competed virtually, representing
75 major universities in the U.S.
"Coming into this competition, my team and I knew it would be quite the commitment,"
Harker said. "Luckily for us, the Business Analytics and Data Science program readily
prepared us for what was to come. We spent multiple weekends, nights and any spare
time we could to develop a competitive analysis for Humana.
"Being the first OSU team to make it into the finals of this competition meant a lot
to us, as well as our cohort. We were able to show what our program has to offer at
a national level and I am so thankful for all those who have supported us. I am particularly
thankful for my teammates — Britton, Shelby and Weston, — they are amazing people
and wonderful to work with."
The team of OSU students analyzed data to determine a plan to reduce the public's
hesitancy about the COVID-19 vaccination. After receiving the data Sept. 15, the students
had just a few weeks to analyze it and create a predictive model that would explain
their analysis results.
"I am thankful for the time and energy that each of my team members dedicated to the
case competition," Firth said. "This project was a great opportunity to challenge
myself and work with a large data set coming from a real business. I am proud of our
work and our final project submission."
The top five finalists in the competition were Georgia Tech, New York University,
Boston University, OSU and University of Rochester.
"This is a very tough competition drawing teams from big name schools all over the
U.S. and this is the third year that students from our program participated in the
competition," said Dr. Goutam Chakraborty, SAS Professor of Marketing Analytics and
director of the MS in Business Analytics and Data Science program. "The last few years,
our teams only made to the top 50. This is the first time we cracked the top five
ranking and I am so very proud of each of the team members. They worked extremely
hard to get the team to earn this coveted ranking."
Visit the website to learn more about OSU's MS BAnDS program.