SC businesses could be hit with a tax 'bazooka' for firing any unvaccinated worker | Palmetto Politics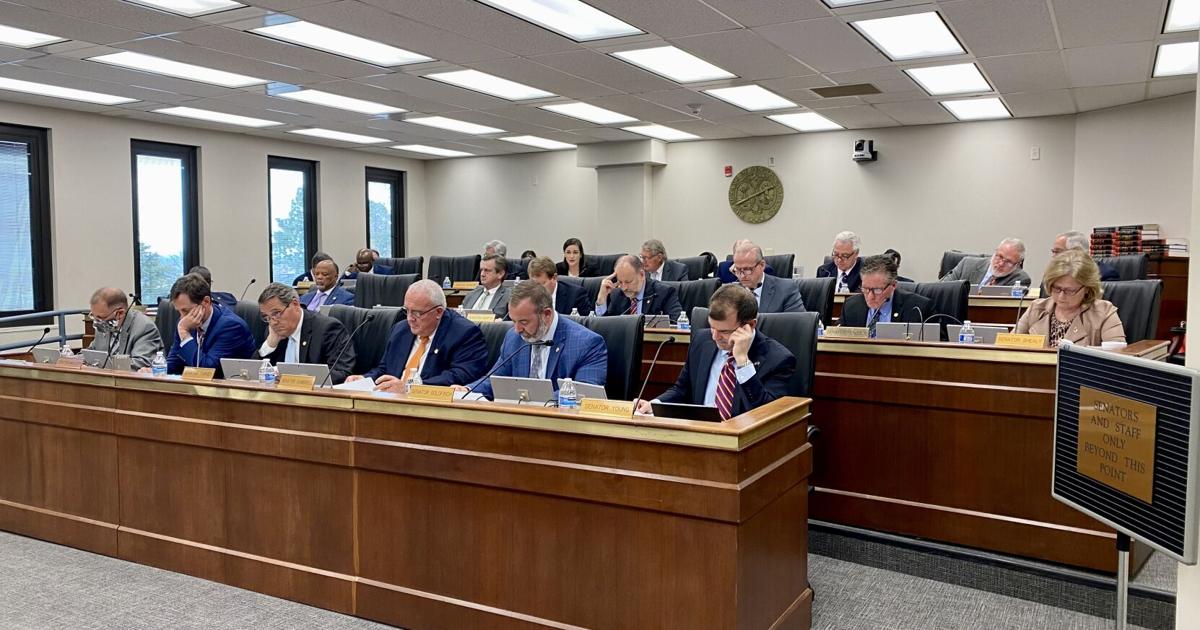 COLUMBIA — Private businesses that fire anyone for not taking the COVID vaccine could be required to pay $30,000 extra in taxes for every worker on their payroll in South Carolina under a bill sent to the Senate floor. 
The only exemption would be for employers that have to require vaccination to get or keep a federal contract due to White House mandates. They could seek a waiver through the state's unemployment agency. 
Otherwise, private businesses would be hit with a hefty surcharge on their unemployment insurance taxes that applies to their entire workforce — equal to 10 times the state's highest rate, or roughly $7,500 per employee — for four years.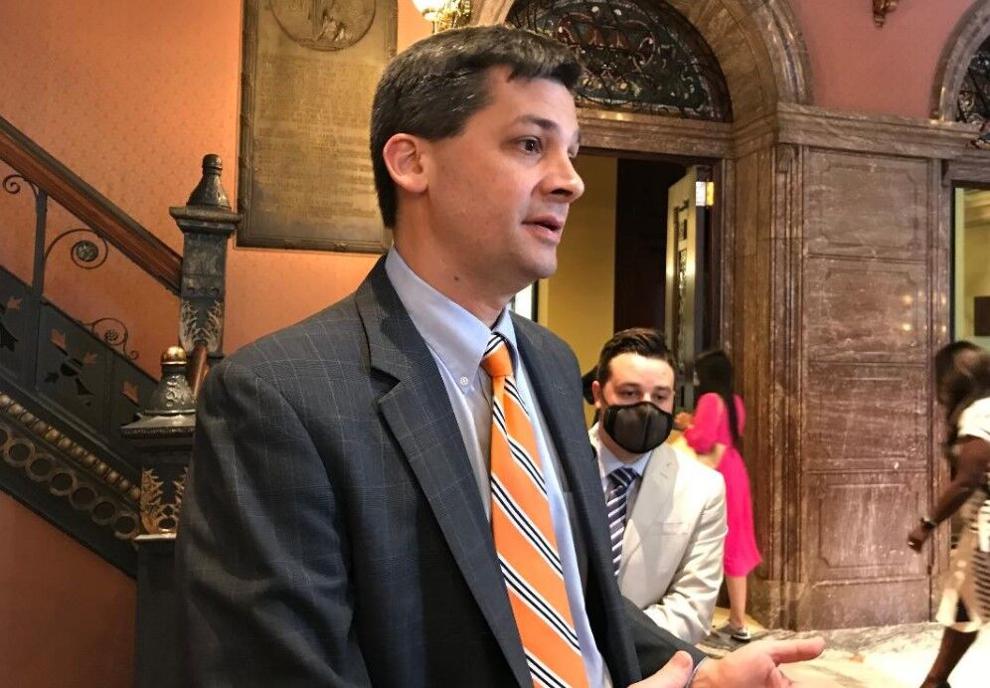 "Wait! What?" said Sen. Greg Hembree, R-Little River, after Senate staff clarified the bill's penalty to him.
"That's not a stick! That's a bazooka!" 
Senate Finance Chairman Harvey Peeler, R-Gaffney, said he recognized changes will be necessary, but the proposal definitely sends a message as intended. 
"I believe they're trying to get everyone's attention," he told reporters after the Feb. 22 meeting, referring to business leaders and their lobbyists who filled the room. "I believe they've done that."
Many of the GOP senators who voted 14-9 along party lines clearly don't support the measure as advanced. Following lengthy debate over government mandates in the workplace and the potential consequences of such a high penalty in a state that touts its pro-business policies, several GOP senators tried to strike the tax altogether or at least allow for more exemptions.  
But Peeler was determined to move the bill out of his committee. Amid growing confusion over what the suggested changes would or wouldn't do, he urged his GOP colleagues to send it along and work on amendments later. 
"We've got miles to go," he told them about reaching a consensus. "But it's going to leave here."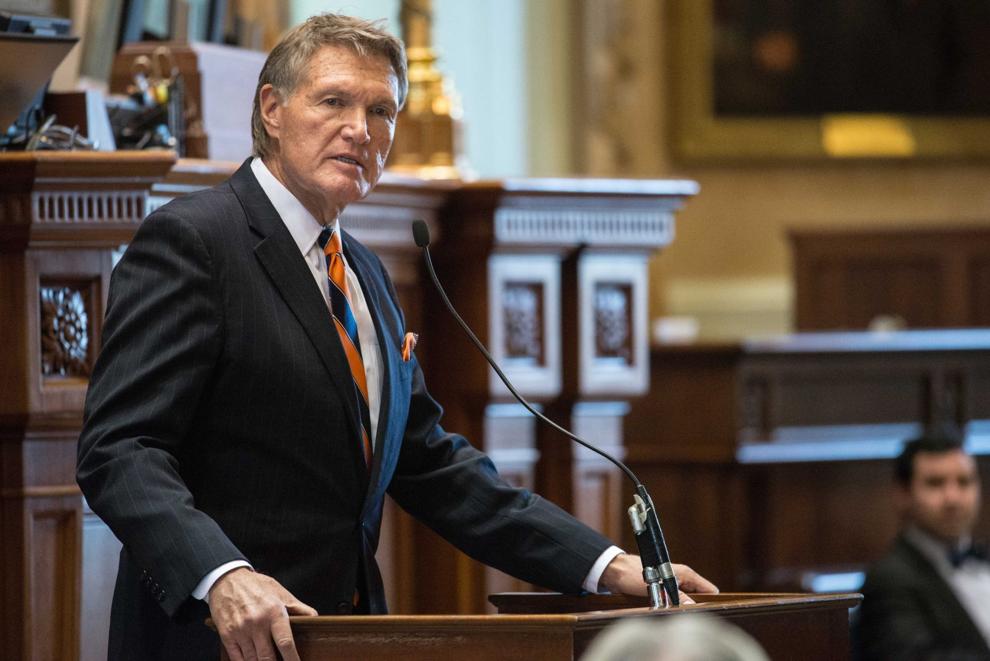 That directive from the Senate's chief budget writer brought an end to Tuesday's debate.
When it could be debated on the Senate floor is unclear. In the Senate, a single senator can block legislation, and this one is certain to get an objection.  
Those who tried to make changes included Sen. Larry Grooms, R-Bonneau, who argued waivers should extend to subcontractors of a company with federal contracts. It would be pointless to exempt a large employer, such as Boeing, without also applying that waiver to the subcontractors needed to complete the job.  
"I'm not for mandating COVID vaccinations, but I'm also not for people losing their jobs," he said.
"To save five jobs, we may lose 5,000," he continued, before eventually withdrawing his amendment. "If the alternative is to pay a fine of $150 million or lose a contract, they'll leave the state."
Sen. Stephen Goldfinch, R-Murrells Inlet, suggested returning to the anti-mandate bill the House passed in December. Following an outcry from business groups the pared-down bill applied only to public employers, not private businesses. 
"I'm going for a 'Hail Mary,'" he said.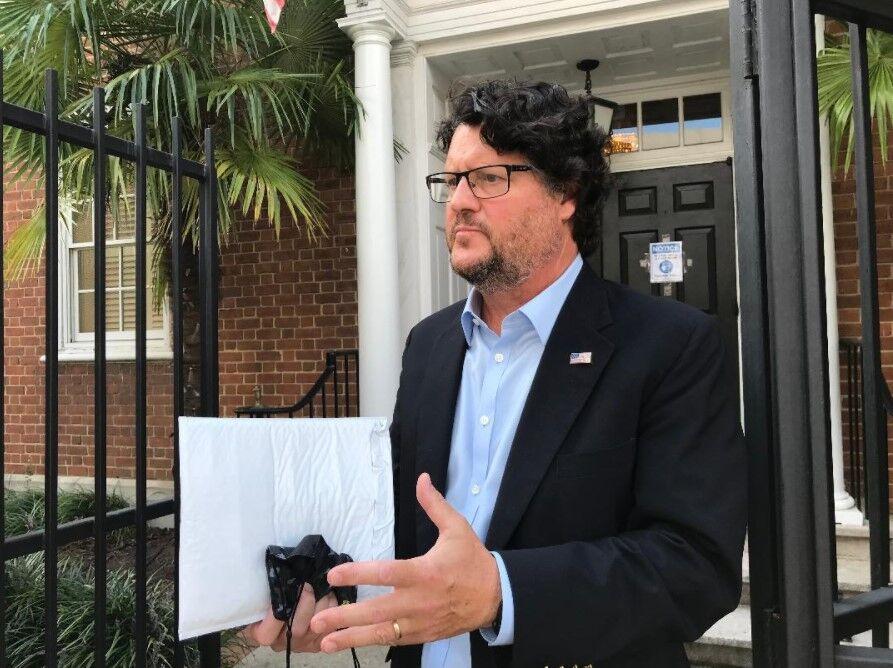 While stressing he doesn't support COVID vaccine mandates, he also had a problem with telling businesses in a state that allows firing employees for any or no reason that they can't suspend, demote or fire someone for refusing to get a shot. 
They could still do it; they'd just be hit with a penalty if they do, said Sen. Shane Martin, R-Pauline, who led the subcommittee that advanced the measure.  
Sen. Tom Young, R-Aiken, tried what he saw as a simpler solution — striking the sections dealing with the unemployment insurance surcharge. 
But, like Grooms, Young and Goldfinch ultimately withdrew their motions and voted to advance the bill. 
Parts of the bill that got no pushback from Republicans would bar public employers — including local governments, state agencies and school districts — from mandating COVID vaccinations for their employees or students. And it would ban vaccination-for-service requirements, to include removing a patient off a transplant list. 
That would also ban so-called vaccine passports, meaning businesses — including restaurants, hotels and theaters — could not make COVID vaccination a requirement for entry, as some Democratic-led cities mandate.
Anyone already fired for refusing to roll up their sleeves would be entitled to unemployment benefits for however long they were without work, up to the state's 20-week maximum. Anyone who voluntarily left a job before getting fired because of a mandate would also be eligible. 
Under one adopted amendment, those benefits would be paid by the state instead of coming out of the employer's account. 
It wouldn't be fair to retroactively make employers pay for actions the state permitted at the time, said Senate President Thomas Alexander, R-Walhalla.
It was his amendment that also allowed exemptions for federal contracts.   
"While we want to protect the employees, we don't want to cost other employees a job," he said. "In our area, we've got companies that operate 100 percent from federal contracts. Let's say 100 of 1,000 don't have the vaccine. We want to make sure we don't do anything to cause the other 900 to lose their job."