The Business Center of NW Philly explains how small businesses can benefit from Build Back Better | Local News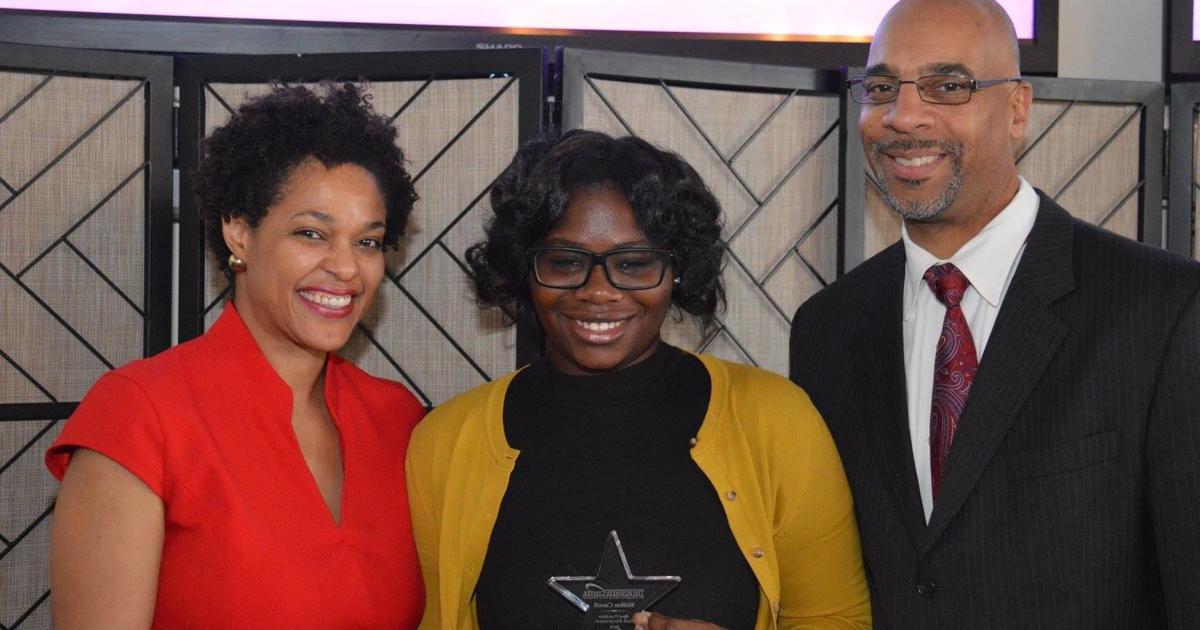 The Business Center is a nonprofit that works to educate and strengthen small businesses in the Northwest section of Philadelphia. During the pandemic, the group helped small Black and brown-owned businesses navigate government funding options, retool, and prepare for what's next. This week, the organization is hoping to educate small businesses on opportunities present by the Biden Administration's Build Back Better Plan.
Pam Rich-Wheeler, executive director of The Business Center, sat down with WHYY host Cherri Gregg to discuss the organization's upcoming event, "Best Practices in Action: Where do we go from here?"
Thank you, Cherri. I'm glad to be here.
We spoke during the pandemic and it got real for a lot of small businesses. You guys were helping them navigate pandemic relief funding, and now there's lots of opportunity coming down the pike. Talk about what's in the future for small businesses and how they can get involved with the new infrastructure bill.
The new infrastructure bill brings lots of opportunities in public transit, child care, electric vehicles, and just with building. All these areas will be creating jobs, as well as contracts, for those entrepreneurs that are ready to receive them. We are already collecting the information from our public officials, such as Senator Street. His office is seeing the contracts that are available, so we're planning on doing a workshop around that and then coaching specific businesses on how to fill out the paperwork, where to go, who they need to contact in order to pursue these contract opportunities. In addition, we are educating people on exactly where we are with this bill and what does it mean? How are we building a better future with the opportunities that are coming out of it.
So as you know, Cherri, we have our event on Friday, which is, "Where do we go from here?: Opportunities for Women and People of Color in the Structural Design and Mobility Industries. So that will be the first step. We're also excited about our panel [this Friday], which will be consist of Derrick Pitts, chief astronomer from the Franklin Institute; Dr. Eugene Richardson, a Tuskegee Airmen; and last but not least, Necholas Noel, who is a CEO and structural engineer with his company, MiFECC.
One of the things you all have been working on is creating a manufacturing facility that can help small businesses. Tell us what you're working on. What the status of that effort is?
So we've completed our programming research and we're getting ready to put out an RFP [request for proposals]. Our goal is to have it open this time next year. So we'll have programming not only on the entrepreneurship side, but also on the workforce development side. And we want to make sure that women and people of color are represented. We will be offering product development, we'll have a lab and they'll be able to work on prototypes. We'll be educating them and taking them through an accelerator, so if they specifically need financing in the form of loans or equity, they'll be able to secure that and be fully capitalized. So we're not talking about microloans here. We're talking about over or in the range of $250,000 to $500,000 and possibly larger than that.
That's a huge help because access to capital was a huge obstacle to a lot of these small businesses. What was a big lesson that you think your organization learned having dealt with businesses during the pandemic? And how have you guys shifted so that people are poised and ready to take on these new opportunities that are coming down the line?
First and foremost, we have been able to uncover just how many people were ready to receive the opportunity with the PPP loans and the Ida [disaster relief] loans that were based on their bookkeeping or their tax information. Because many of these opportunities, and even grants at the city level and the state level, required that you have your paperwork in order. So we've added a consultant that has been assisting people in those areas.
As we wrap up, where can people that want to engage and want to participate in this week's celebrations…? Because a lot of people have been doing some great things and innovating during a really tough time.
First, I want to say, Cherri, thanks for having me on. This Friday, it is a virtual event. I want to emphasize that. We will be creating the opportunity for you to network and you will get educated as we share on this particular topic while celebrating entrepreneurs.
Pam Rich-Wheeler is executive director of the Business Center. The group provides support for hundreds of small businesses in the region. To find out more about the "Best Practices in Action" event this coming Friday, go to thebizctr.com.
This article first appeared on WHYY.org.