Women's Tennis Association shows global business how to deal with Beijing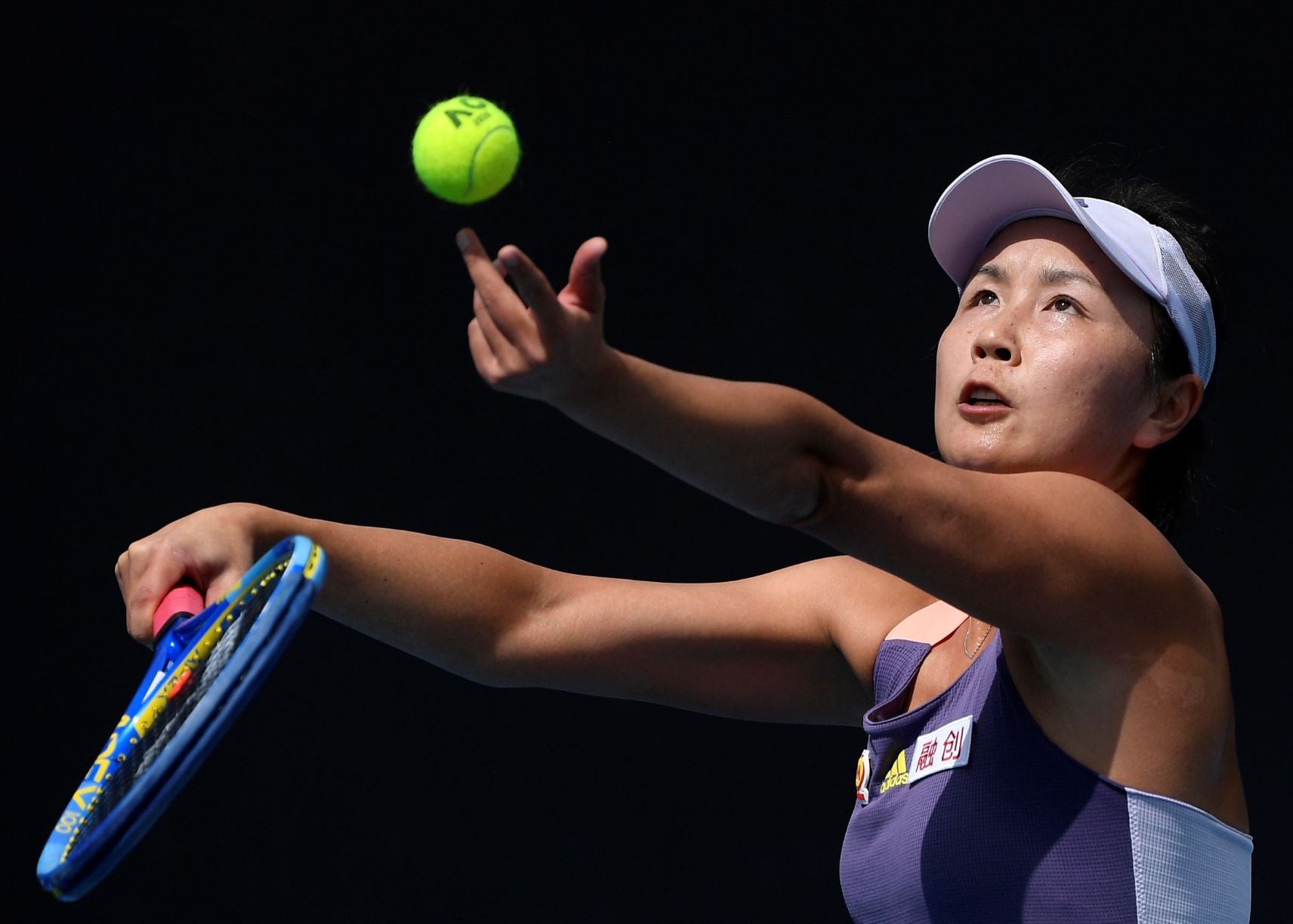 "None of this is acceptable, nor can it become acceptable," said Steve Simon, CEO of the Women's Tennis Association (WTA), in a statement announcing the suspension of its tournaments in China, earlier this month.
That decision was made in response to the Chinese government's treatment of tennis star Peng Shuai, who alleged she was sexually assaulted by a retired senior Chinese government official in a 2 November social media post. Her Weibo post was censored and she was not seen in public for weeks afterwards. Her subsequent appearances in videos and photos are widely believed to have been stage-managed by the authorities. Peng had two video calls with the International Olympic Committee (IOC), which was accused of staging a "publicity stunt" ahead of the 2022 Beijing Winter Games, when it asserted in statements afterwards that Peng is "safe and well".
The WTA's firm stance placing rights over profits is striking. For too long, too many in the business world have gone to extremes to avoid criticism of Beijing's human rights record, lest the authorities or their proxies lash out and deny companies access to the lucrative Chinese market. The question is: will the WTA's courageous act be a turning point for the international sports world and for business engagement with China?
Even after the WTA's decision to boycott China, reactions have not been uniformly principled. The ATP, the men's professional tennis governing body, issued a statement saying that the "situation involving Peng Shuai continues to raise serious concerns". The ATP added, however, that "having a global presence gives us the best chance of creating opportunity and making an impact". The statement was interpreted as a signal that the ATP had no intention to follow the WTA's lead and suspend operations in China.
The IOC, meanwhile, has claimed that its "quiet diplomacy" is "the most promising way to proceed effectively in such humanitarian matters."
The WTA and IOC's starkly different approaches drew a response from tennis legend Martina Navratilova. She tweeted: "This is a brave stance by Steve Simon and the WTA where we put principle above $ and stand up for women everywhere and particularly for Peng Shuai. Now – what say you, @IOC?!? #IOC – so far I can barely hear you!!!"
Swedish human rights activist Peter Dahlin, who in 2016 was forced to appear on Chinese state TV to praise the police who had tortured him, called the IOC's behaviour "astounding".
The WTA's resolve is quickly becoming the benchmark against which other organisations are judged, accelerating a shift in the way the world engages with China.
Implied in both the ATP and IOC's statements is the misguided but long-held idea that staying in the China market by keeping quiet about human rights violations will coax Beijing into greater openness. But fewer people are buying the idea now and it's getting harder for businesses to use this justification for their silence on human rights.
It is also getting harder for big multinational companies to claim they champion human rights at home or internationally, while prostrating themselves before Beijing. Some iconic brands that claim to champion the right to privacy and social justice, stand accused of hypocrisy. The IOC's mantra that the Olympic Games are "a force for good" is sounding increasingly tinny.
The call for a diplomatic – or even a full – boycott of the 2022 Beijing Winter Olympics is growing louder by the day. First, there was an international outcry over abuses in Xinjiang, Tibet and Hong Kong; now there is Peng's situation. Countries including the UK, the US, New Zealand and Lithuania have announced diplomatic boycotts of the upcoming Olympics, keeping their government delegations, but not the athletes, at home.
Different countries' legislatures are also stepping up the pressure. In July, US lawmakers blasted Coca-Cola, Airbnb, Intel, Visa and Procter & Gamble at a congressional hearing, for sponsoring the Beijing Winter Olympics. Company representatives squirmed, doing all they could to avoid saying anything that could upset Chinese authorities while robotically repeating their purported commitment to human rights. In addition, Human Rights Watch wrote to these companies in May 2021 asking how they were using their leverage as Olympics' sponsors to address human rights issues. None offered a substantive response.
In May, the European Parliament suspended a major trade and investment deal with China that had been seven years in the making. This came about after Beijing responded with sanctions of its own when the European Union imposed sanctions on four Chinese officials involved in policy on Xinjiang. The US Congress has sought to go beyond the Biden administration's sector-specific restrictions on some goods from Xinjiang. The House of Representatives backed the Uyghur Forced Labor Prevention Act this week, though it must now pass the Senate to become law. It creates a "rebuttable presumption", assuming goods manufactured in Xinjiang are made with forced labour and shifts the burden of proof to importers who would need to prove to customs officials that their products were not made with forced labour.
Meanwhile, the Chinese government continues to squeeze international businesses, making their position in China increasingly precarious. In March, the authorities encouraged consumers across China to boycott foreign companies that had publicly expressed concerns about forced labour and other human rights violations in Xinjiang. That led several companies to remove statements against forced labour on their websites. Others pledged to continue to use cotton from Xinjiang, even though companies that provide labour audits and inspection services have pulled out of Xinjiang, in acknowledgement that it is difficult to detect forced labour in the heavily policed region.
The international sports and business world's silence on and complicity in Beijing's horrendous rights abuses is looking increasingly unsustainable. The WTA showed a way out. Instead of being pushed this way and pulled the other, businesses should take a page out of the WTA's playbook and stand up for human rights. That is the only way to achieve a sustainable environment conducive to ethical business and sport.