COVID-19 Timeline | The balancing act continues | Business World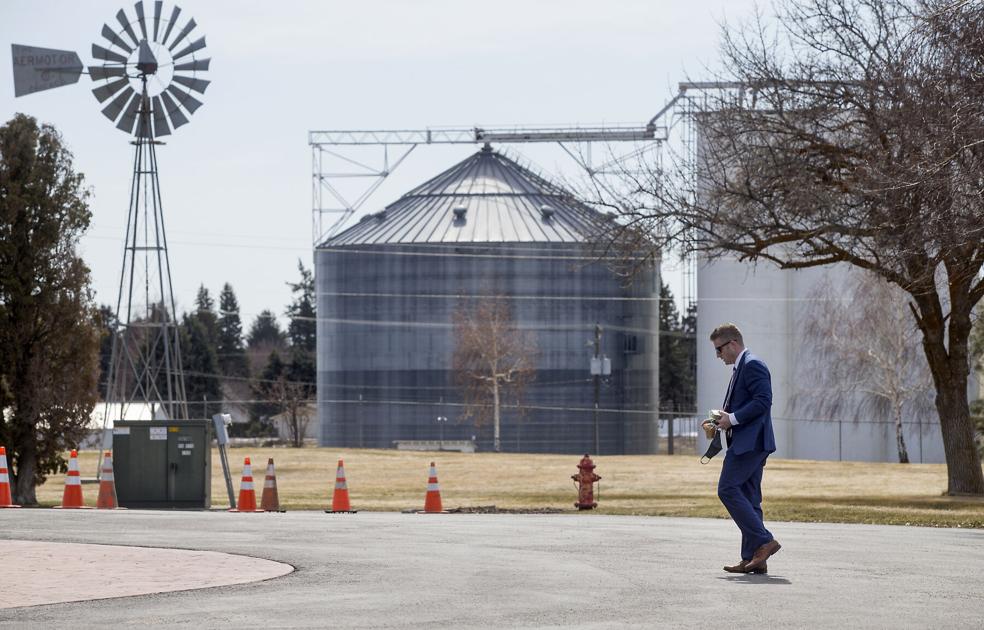 The economy started making small gains in late March and early April as health and government officials worked to get shots in arms in time to avoid an anticipated new wave of COVID-19.
A combination of new, more easily spread variants and an increase in social activity created more opportunity for exposure. The Easter holiday and spring break led to white knuckles as the state neared the April 12 deadline for determining which counties would remain in Phase 3 of Gov. Jay Inslee's "Healthy Washington: Roadmap to Recovery."
One of the worries was whether Chelan and Douglas counties would end up in different phases. A last-minute change in the state rules kept both counties in the less restrictive Phase 3. May 3 is the next judgment day. Case counts continue to fluctuate, and the push is on to deliver vaccines faster to all age 16 and over. Officials are employing more creative and innovative approaches ranging from pop-up and mobile clinics in outlying communities to arranging for transportation to medical centers.
At the same time, federal aid arrived to help businesses hardest hit by the shutdowns in the hopes that it is in time to allow them to reroot as the economic growing season begins.
Schools — at least some of them — returned to classrooms full time, creating a parallel push for some office workers to follow suit.
Downtowns are starting to move again and tentative plans are announced for the return of some festivals and community events — with pandemic precautions.
Here are some of the developments reported in the past month in the ongoing battle against COVID-19:
Thursday, March 18
Gov. Jay Inslee announces anyone 60 and older, along with restaurant, manufacturing and construction workers, will be eligible for a coronavirus vaccine starting March 31, putting the state on track to meet President Joe Biden's goal to have all adults eligible by May 1.
The statewide eviction moratorium is extended through June 30.
Friday, March 19
Confusion and misconception around COVID-19 vaccines leads some Wenatchee Valley residents to consider not getting vaccinated. Rev. Argemiro Orozco from Holy Apostles Church in East Wenatchee and Dr. Malcolm Butler, Chelan-Douglas Health Officer, answer questions. 
Thursday, March 25
Gov. Jay Inslee announces schools can opt to ease social-distancing requirements from 6 feet to 3 feet in classrooms, which means more students can return to in-person learning.
Douglas County Superior Court hears its first jury trial since March 2020 — after a move to the Community Hall at the NCW Fairgrounds. The temporary, larger location allows trials to proceed while adhering to COVID-19 guidelines.
Monday, March 29
A change in how the state measures smaller counties in its pandemic reopening plan could push Douglas County back into Phase 2 while Chelan County remains in Phase 3. The governor's latest "Healthy Washington" plan evaluates counties' COVID-19 metrics separately.
The Wenatchee School Board votes 3-2 to return students from kindergarten through fifth grade to in-person learning full time on April 19. Middle school and high school students will remain on a hybrid learning schedule for the remainder of the school year. Board members Laura Jaecks, Julie Norton and Martin Barron voted for the change; Maria Iñiguez and Michele Sandberg voted against it.
Tuesday, March 30
Organizers are planning a full day of events July 4, including a fireworks display. Details will depend on COVID-19 restrictions.
Health officials are uncertain about vaccine supply as COVID-19 rates increase in Chelan and Douglas counties and more people become eligible.
Chelan County has a 218.9 COVID-19 rate per 100,000 over the last 14 days while Douglas County had 109 new COVID-19 cases in the last 14 days. The numbers threaten a return to Phase 2 for both counties under the state's "Healthy Washington" reopening plan.
The Town Toyota Center mass vaccination site administered more than 3,400 vaccines last week bringing the total amount of vaccines administered by the state-run site to 34,456 as of March 27, according to the state Department of Health.
Wednesday, March 31
Wenatchee Valley College announces it will hold its 2021 graduation ceremony and nurses pinnings virtually, for the second year in a row.
Everyone 16 and older will become eligible for COVID-19 vaccines on April 15 rather than May 1, Gov. Jay Inslee announces.
Thursday, April 1
Slidewaters gears up for its 2021 season opening in May after spending most of last summer fighting against restrictions set in place due to the COVID-19 pandemic. 
The Eastmont School District decides to bring elementary students back full time on April 26. Middle school and high school students will return to classrooms starting May 3.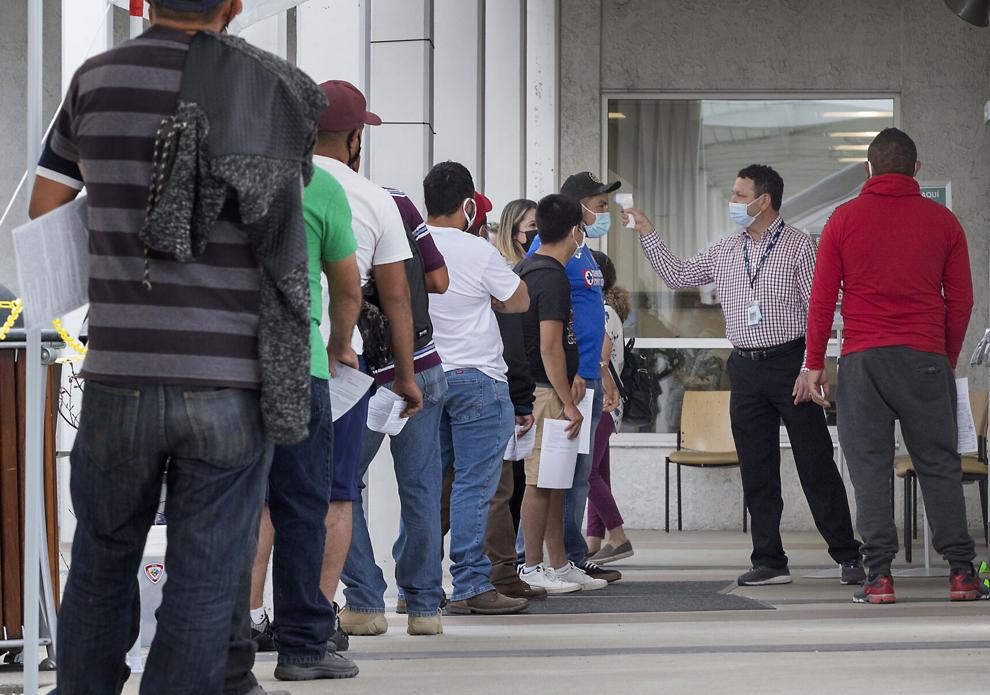 Friday April 2
Kyle Mathison Orchards transports more than 100 agricultural workers, most of them H-2A guestworkers, to Central Washington Hospital for their first dose of Pfizer's COVID-19 vaccine. Confluence Health vaccinated another 52 H-2A workers on March 20, according to JoEllen Colson, Confluence senior vice president.
Tuesday April 6
Job losses in Chelan and Douglas counties slow as reopening takes hold. The 2,400 fewer jobs noted in the February numbers released last week mean Chelan and Douglas counties are up 600 jobs from the 3,000 average annual job loss for all of 2020. "Relatively speaking, if the estimates are true, it means we're starting to improve. It's unlikely we'll have a dramatic turnaround in March or April, but it's heading in the right direction," said regional state economist Don Meseck.
Wednesday, April 7
Columbia Valley Community Health encourages agriculture warehouses and orchardists to partner to vaccinate their workers on site.
Friday, April 9
Gov. Jay Inslee and the state Department of Health change how counties will be evaluated for COVID-19, giving Chelan and Douglas counties a better shot at staying in Phase 3 of the "Healthy Washington" reopening plan. Before, counties needed to pass two state measurements. Now, counties will need to pass just one of the metrics to remain in Phase 3. Decision day is April 12. 
Safeway Pharmacy puts out an emergency request for volunteers to use up 60 vaccine doses endangered by a refrigeration problem. All the doses found arms in four hours.
Saturday, April 10
The Chelan-Douglas Health District offers the one-dose Johnson & Johnson vaccine at a pop-up clinic at Riverside Park in Cashmere.
Monday, April 12
Chelan and Douglas counties qualify by the slimmest of margins to remain in Phase 3. Counties will be reevaluated again in three weeks — on May 3.
The Grant County Health District reports its first three cases of the B.1.429 COVID-19 variant, first discovered in California, were identified in the first and second week of April. In Chelan County, one case of the B.1.1.7. variant has been identified and sequenced as of April 8, according to the state Department of Health.
Tuesday, April 13
The state Department of Health suspends the use of the single-dose J&J vaccine while the Centers for Disease and Control and Prevention investigates six cases of blood clotting nationwide.
Wednesday, April 14
Confluence Health, Columbia Valley Community Health and Lake Chelan Health request community members who want to receive a COVID vaccine, have a semi-flexible schedule and are able to come to a clinic within 30-60 minutes, to consider volunteering for a wait list instead of scheduling an appointment for vaccination. This would help officials ensure no vaccines are wasted.
Monday, April 19
Wenatchee elementary students return to classrooms full time for the first time in more than a year.
Half of the eligible residents (age 16 and up) in Chelan and Douglas counties have received a COVID-19 vaccine, says Chelan-Douglas Health District Administrator Luke Davies. Approximately 41% of the total population of the two counties have received the vaccine. The health district is on pace to reach vaccinations of 70% of the total population by June, the benchmark for herd immunity.