Faherty takes reins of CORE business center | Local News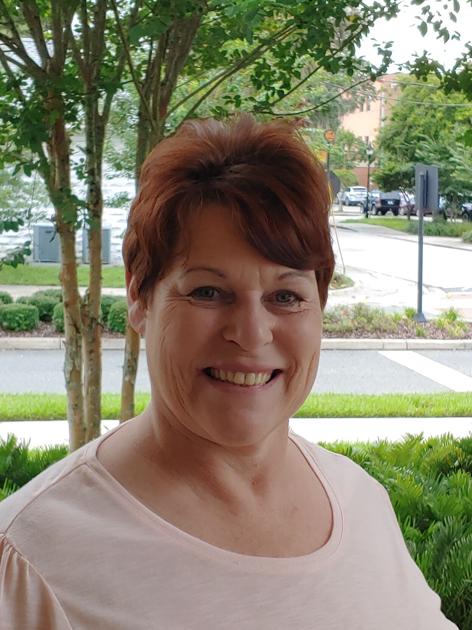 Dawn Faherty had planned to retire this November after 35 years as a Florida public servant.
Until, that is, she was asked to head up a new initiative that will help local businesses grow and expand.
County commissioners Tuesday officially announced that Faherty will be the executive director for the new Citrus One-Stop Recovery and Economic (CORE) Business Center in downtown Inverness.
The CARES Advisory Committee, appointed by county commissioners last February, made the recommendation that Faherty run the center, which opened Monday, July 19, at the former Inverness Visitor Center at 203 E. Dampier St.
A grand opening and ribbon-cutting will take place from 5 to 7 p.m. Thursday, July 29, at the new facility.
CORE's formal mission is "to provide an economic development hub for existing and prospective businesses to obtain all necessary resources to start, grow and maintain a strong and healthy paradigm."
Josh Wooten, president/CEO of the Citrus County Chamber of Commerce, put it another way.
Citrus, he said, has the resources available for business owners but what is needed is a person — sort of an ombudsman or concierge — who can "direct traffic" and connect with the people.
Faherty will be that person.
"She is uniquely qualified because she's been all about constituent services for two decades," Wooten said. "She knows the ropes and she has the contacts and knows how to reach them."
Faherty's annual salary is $37,000, or $50,000 including benefits, he said.
County commissioners created the CARES Advisory Committee to advise and recommend uses and/or programs for remaining CARES funds in the county general fund.
The committee includes representatives from the county, the cities of Inverness and Crystal River, the Citrus County Chamber of Commerce, SCORE Nature Coast FL., the Economic Development Authority for Citrus County, and the education, banking and private business fields.
Faherty is a 35-year state employee, serving 20 years as a case worker within the Department of Children & Families. She transitioned to the Florida House of Representatives in 2007 and served as district secretary and later as Chief Legislative Aide for District 34 representatives Ron Schultz and Jimmie T. Smith.
She served in that same function for District 33 representatives Don Hahnfeldt and Brett Hage. As director of the CORE Business Center, she will assist local small businesses through a focused concierge approach to navigate resources, education, mentoring or networking to help them develop and maintain a strong economic footing.
Here's how the funding for CORE will work: Citrus County will provide $50,000 in funds to the Citrus County Chamber of Commerce to compensate Faherty's salary and benefits.
Another $50,000 will be split into $10,000 for rental of the Inverness building and $40,000 for running the office and contractual services (accounting, marketing, computer skills, business, financial planning, etc.) for a total of $100,000 paid in semi-annual installments.
CORE's regular business hours will be 9 a.m. to 4 p.m. Monday through Thursday, and 9 a.m. to noon Friday. After-hours appointments may be scheduled.
For information, call 352-795-3148 until July 19, or 352-419-4834 beginning July 19. Or visit www.coretosuccess.com.