Fitness business opens on Center Street in Ashtabula | Local News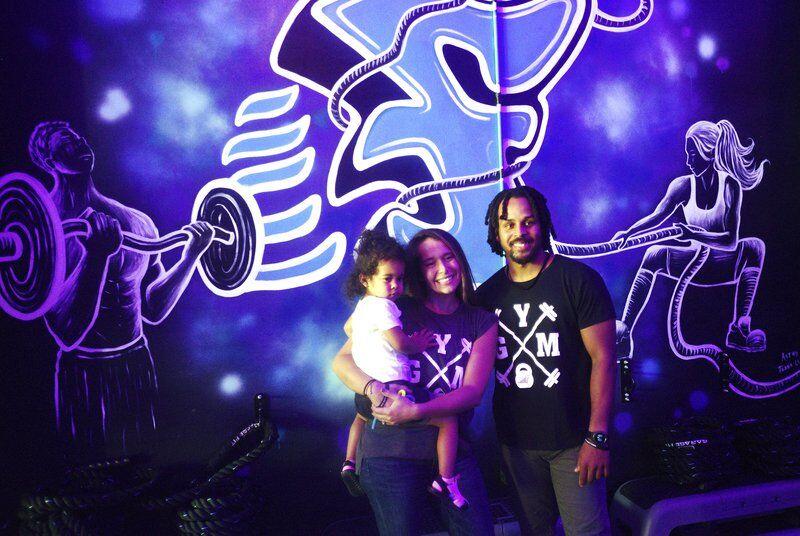 ASHTABULA — Courtney and Matthew Anderson celebrated the opening of their Center Street fitness business on Saturday with clients, friends and business leaders.
Functioning High Intensity Interval Training, or F.H.I.I.T., was the focal point of activity as the Greater Ashtabula Chamber of Commerce held the ribbon cutting to welcome them to their new building at Castle Block Properties just west of Park Avenue on Center Street.
The business is the first new addition to the Castle Block Property.
The property is intended to be commercial and residential.
Courtney Anderson said the business focuses on high intensity weight workouts.
"We focus on building muscle to burn calories," she said.
Anderson said the workouts are generally 45 minutes and burn 300 to 400 calories. She said the workouts are customized for the individual.
"I've been in fitness for a very long time," Anderson said. She said she started her classes in the back yard of her home, worked out of a building near the intersection of Route 20 and State Road in Ashtabula Township before moving to the new facility that has high ceilings and blue lighting to highlight the workout experience.
Greater Ashtabula Chamber of Commerce Executive Director Greg Church congratulated the couple on the design and implementation of the facility.
"I think they have outdone themselves," he said. Anderson urged her clients to join in the picture.
"If it wasn't for you we wouldn't be here," she said.