New business center opened in 2020 | Garrett Clipper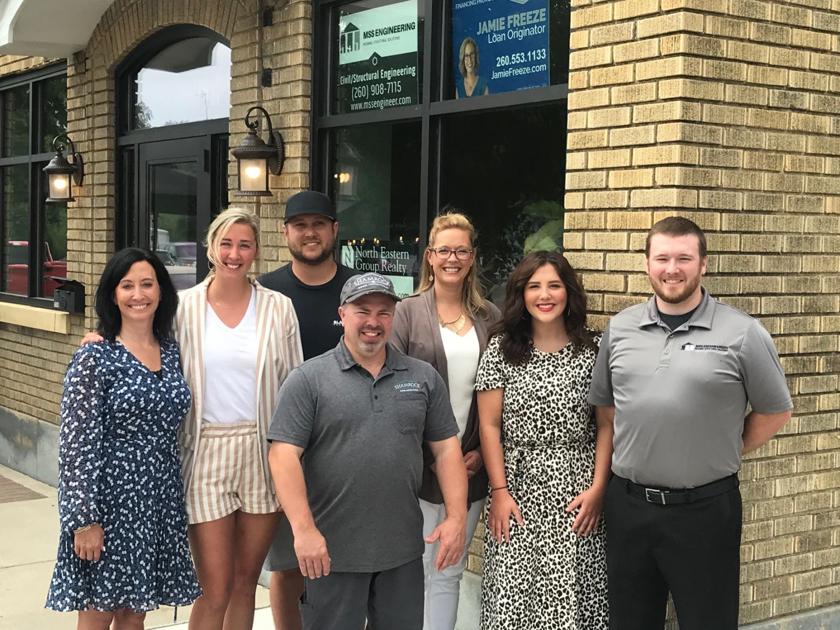 GARRETT — The COVID-19 pandemic caused changes to Garrett High School's graduation and the cancellation of the Heritage Days Festival.
There was good news, however, with several businesses opening in a renovated downtown building in June.
This article looks back at events in June 2020.
School and community organizations presented scholarships to Garrett High School seniors during a virtual awards program in the Paul Bateman Gym. Seniors Allison Herendeen and Cole Bergman were named Class of 2020 Citizenship Award winners, voted on by fellow classmates. Bergman was also valedictorian of the class. Payton Warfield was salutatorian.
The City of Garrett organized a June 4 parade to honor the seniors. Graduates rode in vehicles with banners and signs along the parade route. Photos of seniors were displayed in Garrett businesses until the parade began, and were then moved to Eastside Park for students to pick up as keepsakes.
It wasn't your typical graduation celebration for the Garrett High School Class of 2020.
Seniors and up to 15 guests were invited to the school for a small, personal graduation ceremony with Principal Matt Smith, Superintendent Tonya Weaver, guidance counselor Ryan Hathaway and other school officials.
As family members looked on in the Paul Bateman Gym, Smith read the graduate's name, who then walked across the stage to receive his or her diploma. Photos were taken for inclusion in the virtual ceremony.
Weeks before July 4, the Garrett Rotary Club canceled their annual fireworks display due to financial constraints. The annual display costs about $6,000.
Funds raised the previous year cover the next year's expenses. Much of the funding is dependent on the Rotary Club's annual July 4 pancake breakfast and donations collected in Eastside Park.
A hive of small businesses opened in a revitalized downtown Garrett building.
Garrett native Beau Schendel and partner Adam Zuffinetti, whose wife, Carley Feagler is a Garrett High School alum, purchased the building, at 200 S. Randolph St., a few months earlier. Businesses include North Eastern Group Realty, Black Top Properties, Shamrock Home Inspection, Diamond Residential Mortgage Corporation and MSS Engineering.
A strong storm felled trees around Garrett, crushing a few cars and trucks and blocking city streets. Members of the Garrett Street Department made quick work of clearing the damage.
A columbarium — a mausoleum for cremates — was constructed in the Calvary Cemetery on Garrett's west side to provide a final resting place at the cemetery. A donation of 2.3 acres provided some 1,000 ground burial sites.
Garrett High School graduate Clayton Fielden accepted an appointment to the U.S. Military Academy in West Point, New York. He was one of eight students from Indiana's 3rd Congressional District to receive an appointment to the U.S. service academies from U.S. Rep Jim Banks.
Garrett's annual clean-up day drew hundreds of cars to the Washler Inc. site on Forrest Park Drive. City workers and volunteers helped unload items during the event.