Small Business Center Offers Aid During Challenging Time | News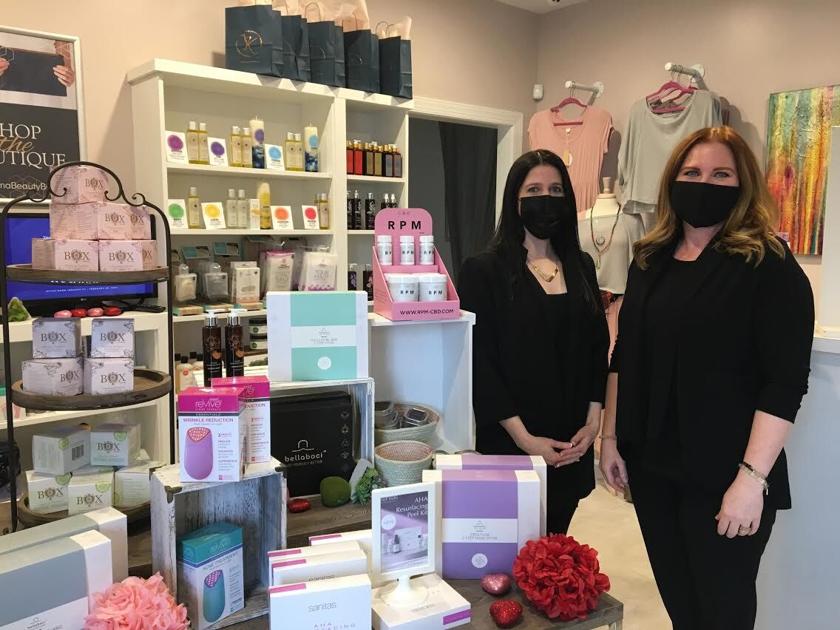 It's been a tough year for businesses struggling to survive and thrive through the coronavirus pandemic. For many of Moore County's newer small businesses, a welcome helping hand came from a familiar source.
Last May, the Small Business Center (SBC) Network of the NC Community College System received $3 million in federal funding for the "Reboot, Recover, Rebuild" program to support business counseling services.
Teresa Reynolds, director of Sandhills Community College SBC, went to work immediately reaching out to clients and the local business community. Reynolds is one of 58 SBC directors across the state, professionally trained to guide entrepreneurs and small business startups.
"I contacted everyone who had attended a seminar or webinar over the last four years and asked them, if you had the opportunity to speak to an expert in anything related to your business, who would it be?"
Based on their responses, Reynolds used the pandemic-relief aid to hire guest counselors and experts in their respective fields to connect with local small business owners.
"If there is a silver lining to the pandemic, this is it," said Angela Robb-Moniham, who founded Southern Pines-based Karma Lounge and Spa in 2012.
Working with a locally based marketing and consumer behavior expert, she had the opportunity to pause and evaluate her business model and refine it so she could continue on.
"It was an emotional year because we have had such a rough year. We all leaned on each other and we built each other up, and that is what we are doing for our clients," said Robb-Moniham. "We were able to come back and we are now stronger than we've ever been before."
In its early days, Karma was a little nail bar where you could also get a facial. As people began to request more services, the business expanded to a spa and full-service salon. Four years ago, Robb-Moniham took a leap of faith and purchased a building on Turner Street — tearing the structure "down to the studs" to create her own idealized space.
"When COVID did its thing, Teresa reached out to us about coaching. We were really able to take advantage of that," she said. "This is a very intimate business. We have to be right in the face of our customers and were shut down completely for two months. Before we reopened, we had to rethink a lot of things. But the number one thing was safety."
Michael Barbera, founder of Pinehurst-based Clicksuasion Labs, came in to help and coordinated different focus group activities. Robb-Moniham said they used that feedback to expand services in a way that best met their staff and client needs. Put into practice, the spa developed a wellness and yoga component, and established a customized menu of services.
"Mike was an amazing help. He gave us a fresh perspective. I was so worried about the business part of the business, but he helped me see some things that I wasn't focused on. It was wonderful," Robb-Moniham said.
For Tiffany Fleeman who founded Workhorse Fitness & Yoga in the Waterworks building near Reservoir Park in Southern Pines in 2019, she said finances were her number one concern.
"We had pretty unfortunate timing in hindsight. We opened in late November 2019. It was four months to the day we had opened, when we ended up closing," Fleeman said. "We had worked previously with the SBC quite a bit and when the closures happened, Teresa immediately reached out to see how she could help."
The most helpful resource was connecting Workhorse Fitness with a "great CPA," Fleeman added. "That has been so helpful through all this. We had to be really strategic about financials and what we were doing with those."
When state restrictions forced gyms to close their doors, Fleeman said they transitioned to online classes to stay connected to their members. Four months into the pandemic, they began offering outdoor classes in addition to their virtual offerings.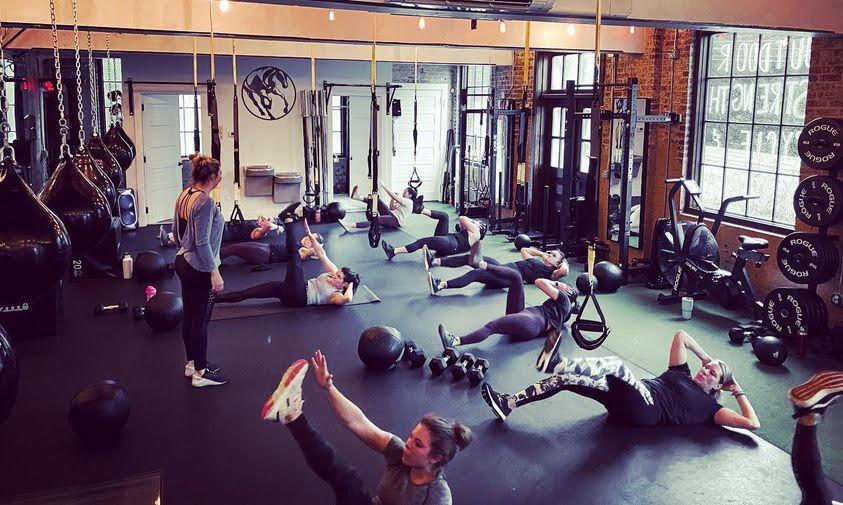 "We learned some really valuable things almost by force. You have to take the good with the bad, and we learned that people loved outdoor cycling." laughed Fleeman. "The SBC has been such a huge support system from the very beginning. I don't know what I would have done without them."
Reynolds said in addition to working one-on-one with clients to connect them with experts, the SBC also transitioned its regular seminars to online webinars in 2020. By last summer, webinar participation had increased by 30 percent and the SBC was seeing a much broader geographic reach of its audience. In fact, Reynolds was so busy the SBC brought in a new intern to handle the increased demand for services.
"One of things that has impressed me most is the sheer determination from our business community to figure out whatever they had to do to keep their business going," she said. "What I have seen is through their determination and blood and sweat and tears, there was a lot of positivity in what they have been able to do. They were not afraid to reach out for help, and we all know that can be a hard thing to do for anybody."
The Small Business Center at Sandhills Community College programs are funded by a grant from the NC Legislature.