Sukanto Tanoto Aims to Globalise Education in Southeast Asia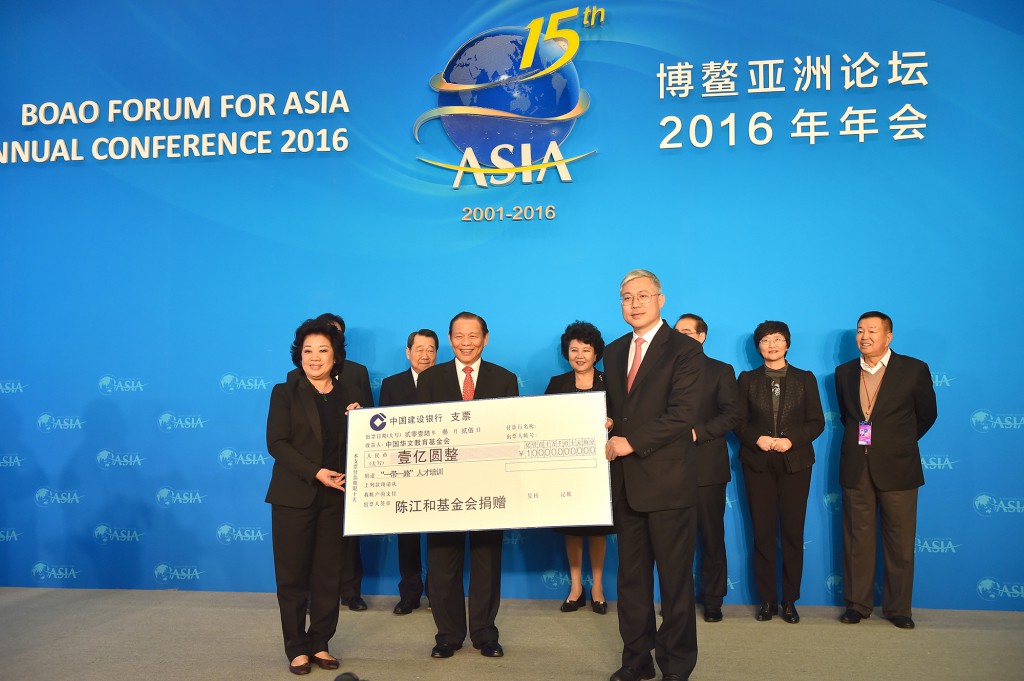 The Wharton Business School is also known as the Wharton School, or simply, Wharton. It is the business school of the University of Pennsylvania, a private Ivy League university in Philadelphia, Pennsylvania. It has the no.1 ranked MBA programme in the United States, according to Forbes and the 2020 U.S. News & World Report.

Among its alumni are some of the most successful and influential business figures in the world, such as Elon Musk, Warren Buffet, John Sculley, and current U.S. President, Donald Trump. But most interesting of all to Indonesia's young minds is that Wharton is the school through which the Tanoto Foundation is now facilitating academic ties with Southeast Asian institutions.

The Tanoto Foundation is an independent philanthropic organisation co-founded by Indonesian entrepreneur, Sukanto Tanoto, and his wife, Tinah Bingei Tanoto, in 1981. The organisation chiefly focuses on improving access to education and funding medical research.

The organisation has close ties with Wharton, particularly since co-founder Sukanto Tanoto's youngest son, Anderson, is an alumni of the school and currently sits on the Wharton Executive Board of Asia.

The 'Tanoto Initiative' was launched at Wharton in 2013 to foster academic ties as well as aid Wharton's research into the ASEAN region. But why Southeast Asia?

According to Anderson Tanoto, "There are many salient indicators of Southeast Asia's increasing global significance and potential. Swiss business school IMD has identified island city-state Singapore to be the most competitive economy in the world, with its ASEAN neighbors making very significant progress. Indonesia is entering the early stage of its demographic dividend, which will be represented by a huge workforce comprising 70% of the population by 2030."

These factors are promising, but also highlight the need for support from outside to better develop higher education in the region and consequently, the next generation of business leaders in both private and public sectors.

Southeast Asia has a current population exceeding 643 million. Indonesia alone is home to around 262 million. Hence, there is a lot of potential in terms of human resources as well as the region's natural resources.

The Tanoto Initiative works as a symbiotic relationship in which selected academic institutions in Southeast Asia can collaborate with Wharton to the benefit of their researchers and students; while students at Wharton can concurrently enhance their knowledge of the region, which is a key prerogative for a school of Wharton's status.

With the support of a $5 million endowment and an initial term fund of $1 million, the Tanoto Initiative has invested in five key focus areas.

Supporting 12 academics from Universitas Indonesia and Universitas Gadjah Mada (both from Indonesia) in continuing their research through the Wharton Global Faculty Development Program.
Accelerating the exchange of knowledge and research in ASEAN countries.
Providing faculty research grants to support research in Indonesia as well as ASEAN countries. (So far, these have included a study on vertical farming in Singapore and Vietnam, and multiple impact studies on home upgrading and urban renewal in Indonesia.)
Financial support for one student from the region to complete four years of schooling at Wharton.
Providing opportunities for over 275 Wharton students to participate in a global modular course offering a crucial insight into Southeast Asia.