2021 review: First Houston-area Costco Business Center announced; Missouri City breaks ground on Fort Bend Town Center II and 8 more top stories from Sugar Land and Missouri City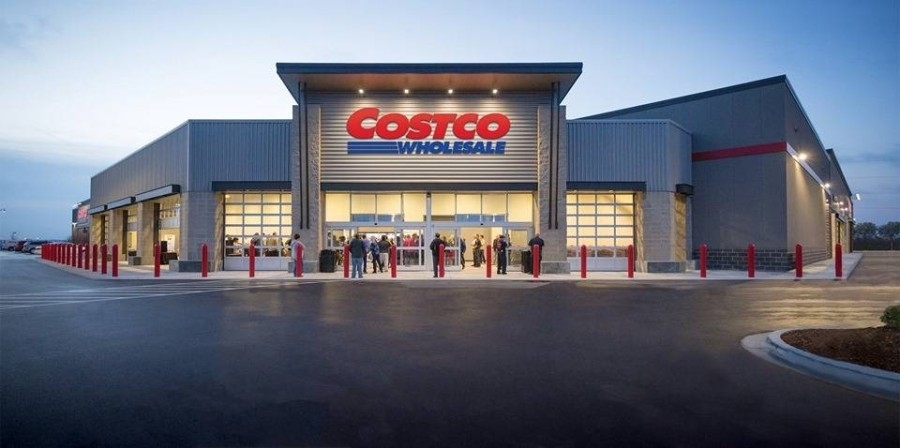 One of the top stories of 2021 was the building of the first Houston-area Costco Business Center at The Grid. (Courtesy Costco Wholesale)
From the building of the first Houston-area Costco Business Center to the groundbreaking of Missouri City's Fort Bend Town Center II, here are the 10 most viewed stories by Sugar Land and Missouri City readers in 2021 as of Dec. 30.
1. 60% of Fort Bend County households without power Feb. 16, county judge says
Fort Bend County Judge KP George provided an update on power outages in the county during a Facebook live Feb. 16.
2. First Houston-area Costco Business Center under construction at The Grid in Stafford
The Grid in Stafford announced the construction of a Costco Business Center. Costco Business Centers, of which there are only about 15 in the country, carry different products and provide a different shopping experience to members than traditional Costco Wholesale stores.
3. Missouri City's Fort Bend Town Center II to include new movie theater, retail, restaurants
NewQuest Properties announced the groundbreaking on the second phase of the Fort Bend Town Center for Aug. 5. In addition to the Cinemark, NewQuest has finalized deals with Burlington and MOD Pizza, and it is working on leases with Ross Dress for Less, Ulta, Five Below, Dollar Tree and Petco to be in the new Fort Bend Town Center.
4. Fort Bend County opens additional vaccine hub in Missouri City
Houston Community College's Missouri City campus served as a Fort Bend County COVID-19 vaccine distribution center starting Feb. 2.
According to the release, the site distributes up to 700 doses of the vaccine per day as supply allows.
5. Coronavirus vaccine distribution begins in Fort Bend County
During a press conference on Jan. 4, Fort Bend County Judge KP George announced the vaccine's arrival for local distribution. Methodist Hospital in Sugar Land was the first to receive a Pfizer vaccine shipment in the area. Hospitals and local pharmacies received shipments from Pfizer and Moderna the following week.
6. UPDATED: Missouri City residents experience water, power outages due to freezing temperatures Feb. 15
During the freeze that hit the Houston area in February, several Missouri City neighborhoods were without running water and electricity following snowfall and freezing temperatures.
7. 'Start to make those arrangements': Missouri City city manager warns of extended outages
After the freeze greatly affected the Missouri City area, city officials held daily press conferences to update the city on outages. During the press conference on Feb. 16, City Manager Odis Jones said approximately 45% of Missouri City households were without power.
8. Fort Bend County to open new vaccination sites and more Houston-area news
The latest business and community news from the Houston area, including Fort Bend County commissioners discussed vaccine distribution at a regular court session on Jan. 26.
9. Hwy. 59, Grand Parkway remain closed in Sugar Land; half of city residents have no electricity
As the Greater Houston area entered the second day of freezing temperatures and icy conditions on Feb. 16, Sugar Land officials urged residents to stay home and off the roads. Due to Icy road conditions remaining through Sugar Land and the Greater Houston area, all main lanes of Hwy. 59 and the Grand Parkway through Sugar Land remained closed.
10. Costco Business Center being built in Stafford; see live music in The Woodlands and more top Houston-area news
The Houston area's top business and community news included stories such as the building of the new Costco Business Center in Stafford and why Texas has not yet distributed $18 billion in federal funds intended for public schools.