Business center director receives state award | Business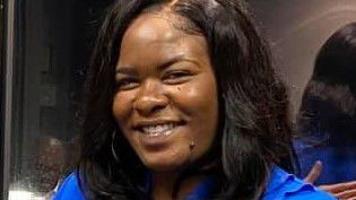 NCC Small Business Center Director Tierra Norwood is the recipient of the N.C. Small Business Center Network's Rookie of the Year award.
The award recognizes new directors who have been in the position for two years or less for their outstanding performance on the job and for significant growth in their center.
Norwood began working at Nash Community College in May 2020. Prior to joining the college, she served as a program associate at the state Department of Commerce where she worked with the Main Street and Rural Planning Center staff to create strategic economic development plans for communities receiving services through a new initiative, Downtown Strong.
"It has been an eventful year transitioning into my new role and assisting small businesses as they rise to the challenges presented by the pandemic," Norwood said. "I am grateful for the support of the North Carolina Small Business Center Network for community college centers around the state as we navigate and support our local businesses through these uncharted waters."
At a critical time for area small businesses, Norwood's work with the R3 initiative in which each N.C. Small Business Center was awarded $51,000, led to the establishment of a Small Business Wellness Clinic helping new businesses continue startup efforts halted by the pandemic and assisting established businesses in creating and retaining positions. The initiative supported 95 local business owners.
In her short time at NCC, Norwood has led successful Ice House and Launch Rocky Mount programs, grown the Small Business Center's partner list, assisted with the establishment of the new Minority Economic Development Committee with the Rocky Mount Area Chamber of Commerce and worked with Nash County Economic Development to identify public Wi-Fi locations and contacts throughout Nash County in order to expand services to additional areas of the county.
Norwood holds a bachelor's degree in marketing from N.C. Wesleyan College and certification in broadcast communications technology from the Carolina School of Broadcasting in Charlotte.
The Nash Community College Small Business Center provides free, confidential counseling services for new and existing businesses as well as free seminars, a complimentary resource center, business and industry training and local educational partnerships.