White Center business owners could get boost from King County funds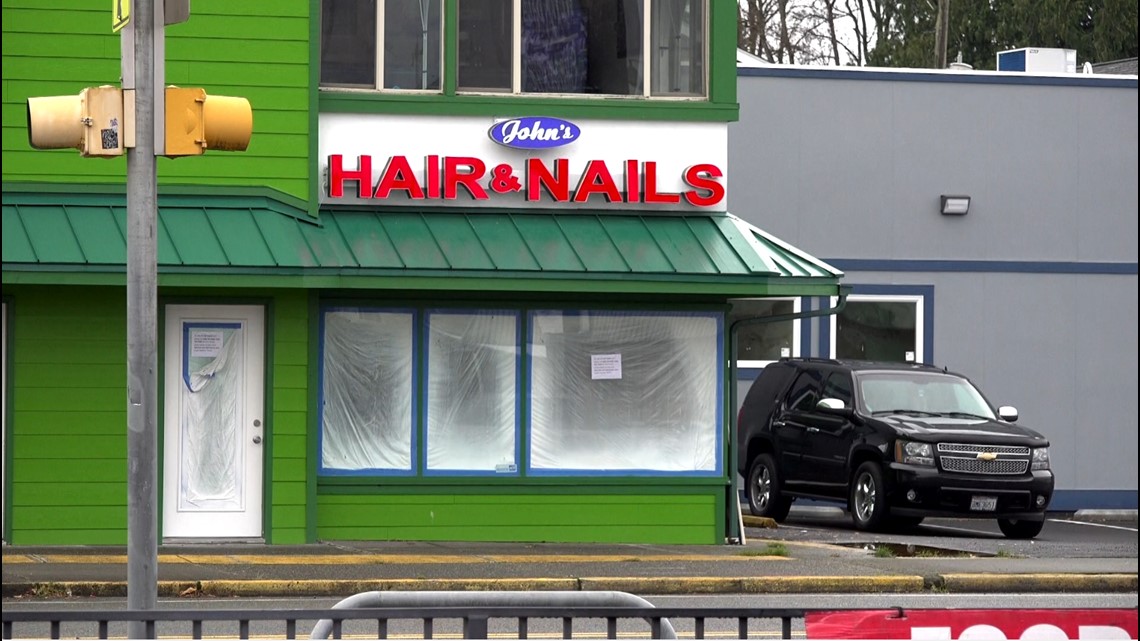 Months after fires hit businesses in the heart of White Center, some of them are still working to recover and reopen.
WHITE CENTER, Wash. — Businesses in White Center that were impacted by fires earlier this year could get additional help after King County Council set aside $2 million for economic recovery in the area as part of its $672 million supplemental budget.
King County Councilmember Joe McDermott says he proposed adding the allocation to the county's supplemental budget after local businesses submitted a petition asking for direct aid and other resources. A press release from the King County Council communications manager says the Department of Local Services will direct the $2 million fund, doling out grants and enacting other economic recovery strategies.
Many businesses near where the fires struck never closed, and many are open and thriving. But some are still working to recover, including John's Hair and Nails Beauty Salon — owned by Anh Nguyen, who says the family business will be moving into a new space just down the road, with a priority of staying in White Center.
"I love the area; I was from Vietnam and I've been living here 11 years," Nguyen said. "It's a family business and we all work here, and it was so sad."
Nguyen says they've been trying to get the new space ready to reopen, but it's been hard to access work crews and remodeling the building is expensive. After months of calls from his customers — he's hoping it happens soon. 
"If I can access the funds, my business can get back soon," Nguyen said.
Nguyen is keeping his loyal clients updated through his Facebook page, where he plans to post when he's fully ready to reopen.
The county's supplemental budget also included a wide range of other projects, ranging from gun violence prevention programs to bike helmet safety initiatives. To view more about what was included in the budget, click here.
RELATED: Seattle City Council finalizes 2022 budget
RELATED: White Center businesses destroyed by fires now qualify for federal loans